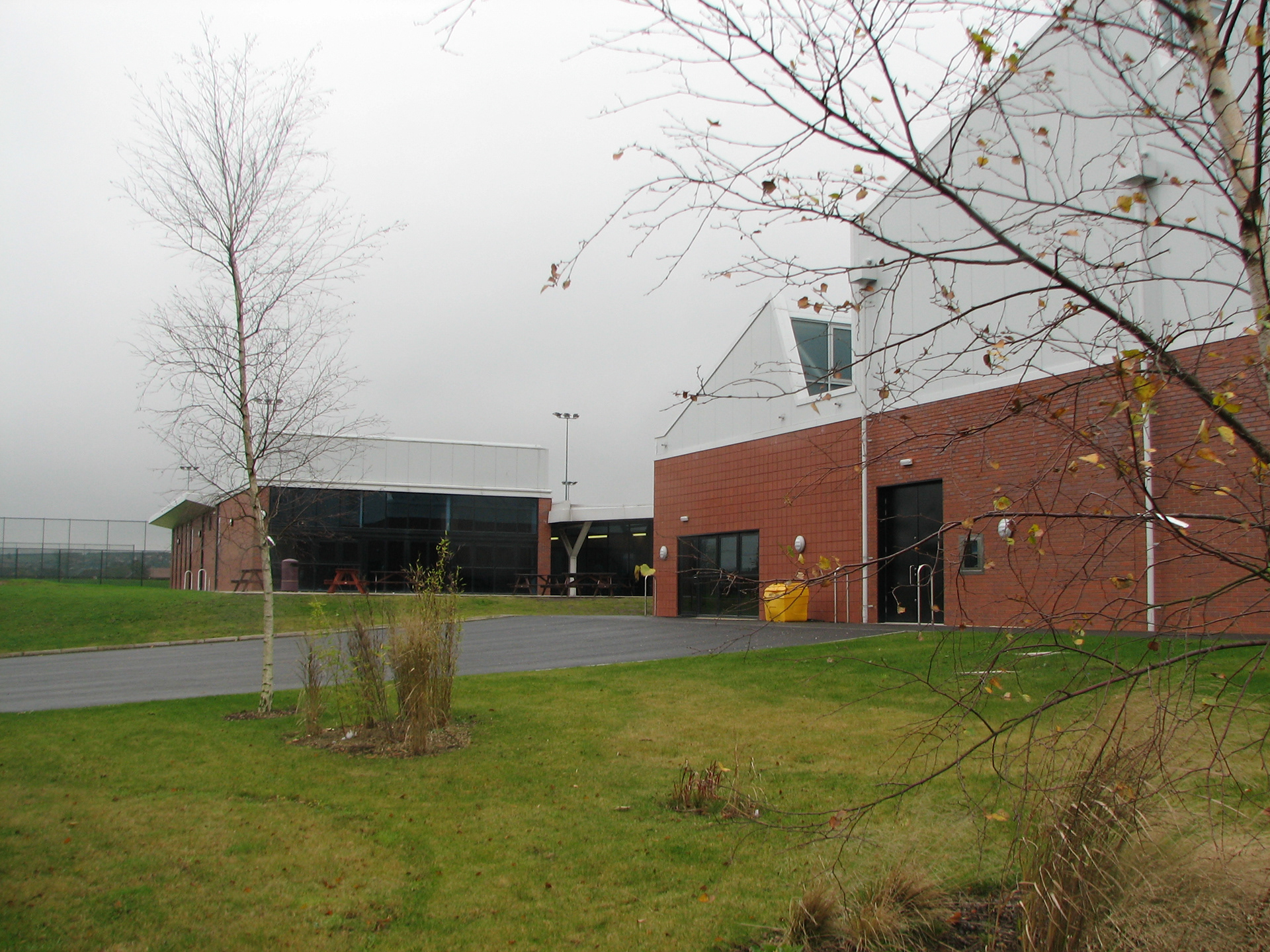 Moss Architecture . Interiors Ltd -

 Lead consultant and architectural & interior designers, contract administrators.
Client - 

Derbyshire County Council
The project brief comprised the redevelopment of the hall spaces comprising of sports and performing arts delivering construction phase 1 and 2 of the school redevelopment masterplan.
Springwell Performing Arts Building provides a modern contemporary space for the delivery of the performing arts curriculum, with extended provision for community use. 
The scheme accommodation includes a drama studio with lighting rig and stage, with live control room and AV studios, as well as music classrooms, practice and recital rooms and composing room. The scheme also includes a radio broadcasting station.
The accommodation comprises a four court sports hall with fully glazed north light roof, dance studio, gym, class room and changing facilities together with support offices and reception. 
The hall design was developed through in depth dialogue with the School staff and students that identified the need for a highly functional and multipurpose floor space capable of diverse uses to include sports, exhibitions, exams and community group use. 
The design comprises a 'top lit box' maximising shadow free daylight into the hall interior through north light roof glazing arrays.
The scheme includes many energy saving features to include high use of natural daylight and natural v

entilation
.