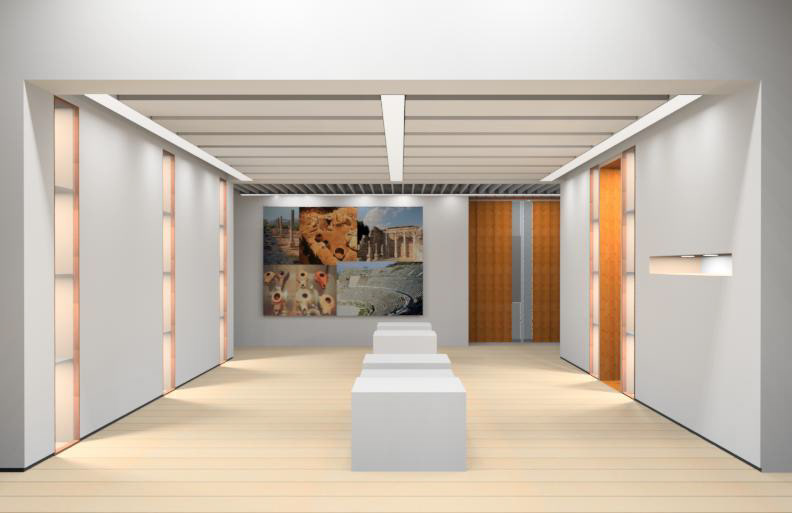 Moss Architecture . Interiors Ltd - 

Lead consultants architectural & interior designers appointed through the university consultant framework providing complete multidisciplinary professional team services in conjunction with our sub consultant design team.
This project provided proposals for the interior redevelopment and extension of the Ground Floor Entrance to the School of Archaeology and Ancient History and comprises an artifacts display, extended entrance area allowing for the provision of a new a reception, display and foyer area.