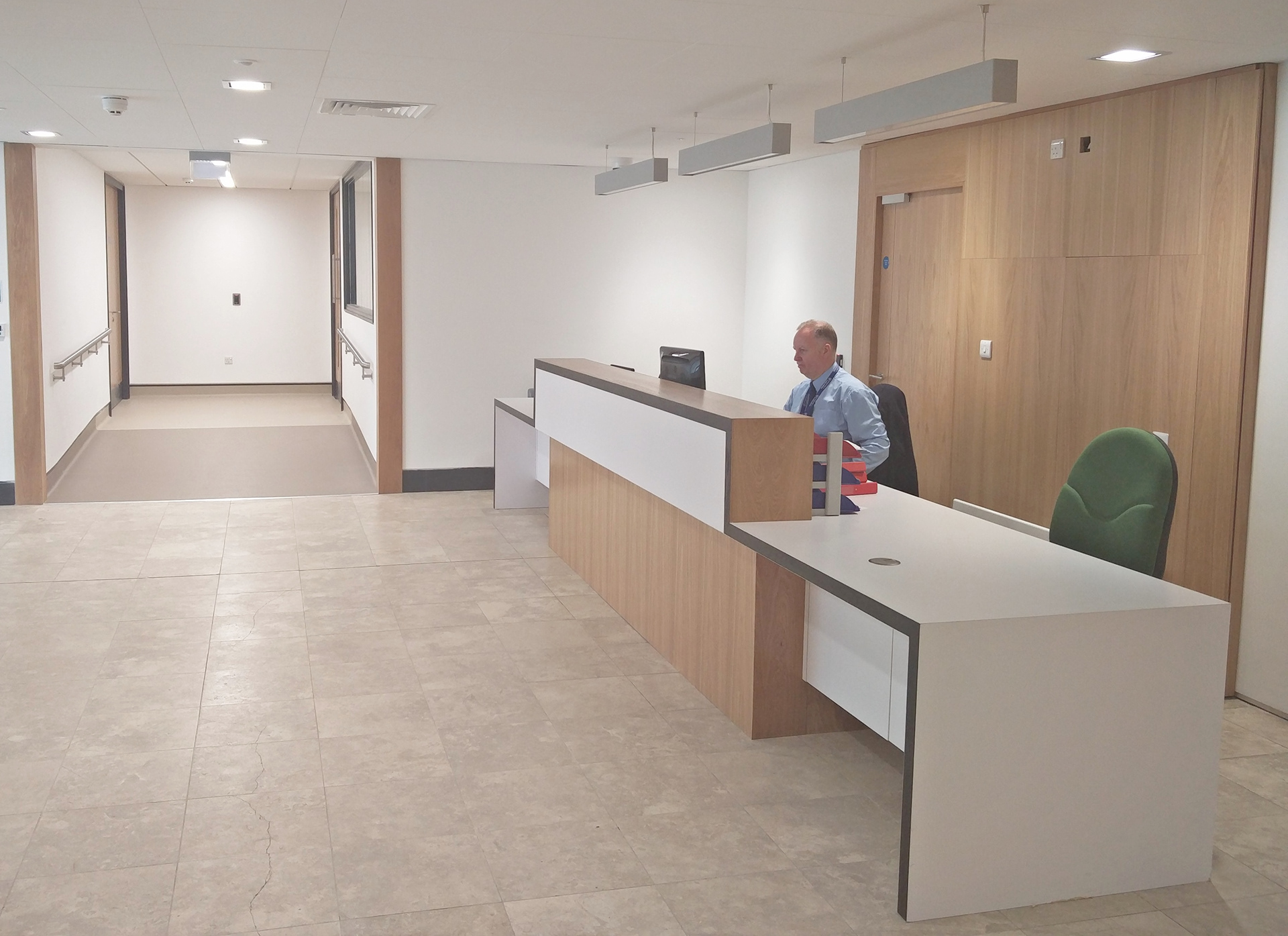 Moss Architecture . Interiors Ltd: Lead consultants, lead architectural & Interior designers; Principal Designers, responsible for making local authority planning and building regulation applications; Contract administrators. Appointed under the university of Leicester consultant framework. Delivering complete multidisciplinary professional team services in conjunction with our sub consultant design team.
A unique project delivered out of a unique client brief. 
The brief required an undergraduate clinical teaching school that can transform to provide clinical exam facilities and return back to teaching space when exams are complete.
Two functions occupying the same space without compromising the function of either use. 
This was to be achieved through simple change of use, without the need for specialist support in making changes from one to the other.
The brief derives from the need to maximise the use of available floor space within an NHS Teaching Hospital and how funding is provided between the teaching hospital and university. 
It requires the same floor space to deliver general teaching facilities and seminar rooms combined with the need to hold academic clinical examinations under exam conditions with purposed requirements. 
The scheme has to be multifunctional to maximise use and efficiencies.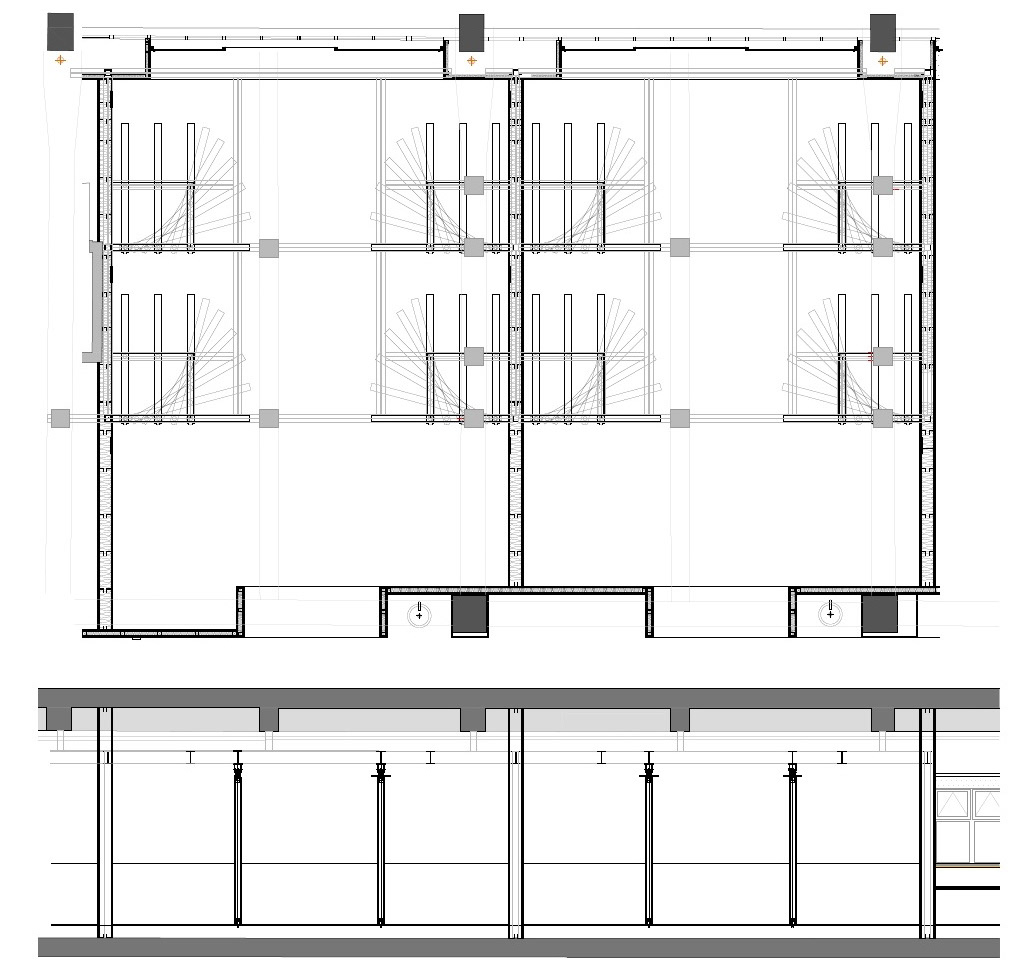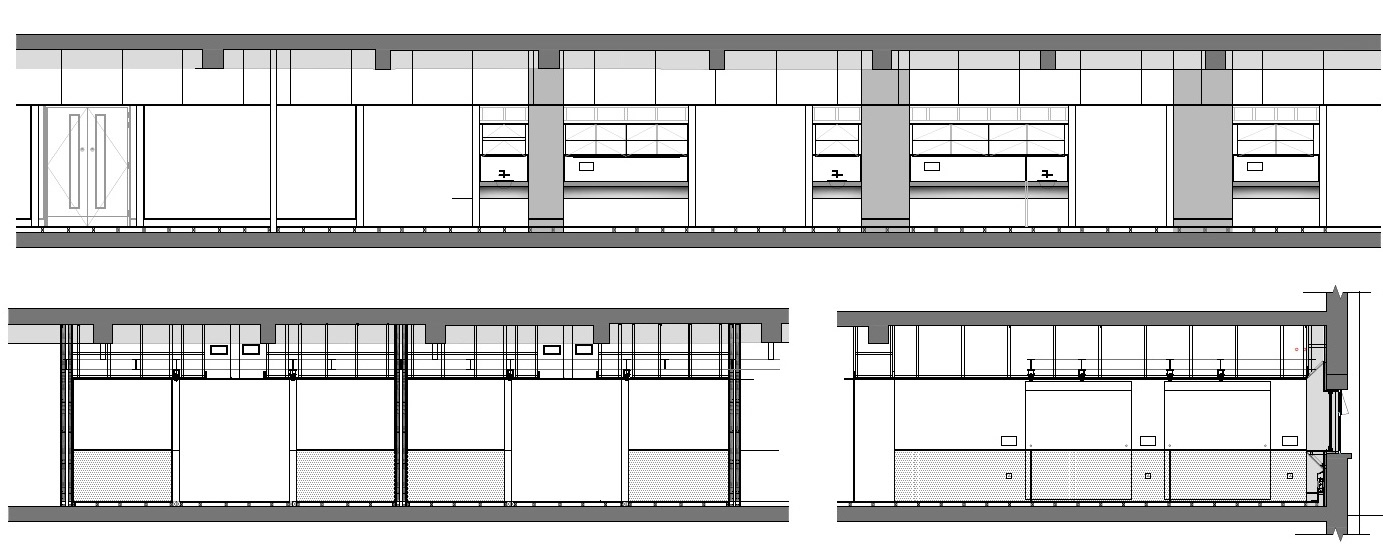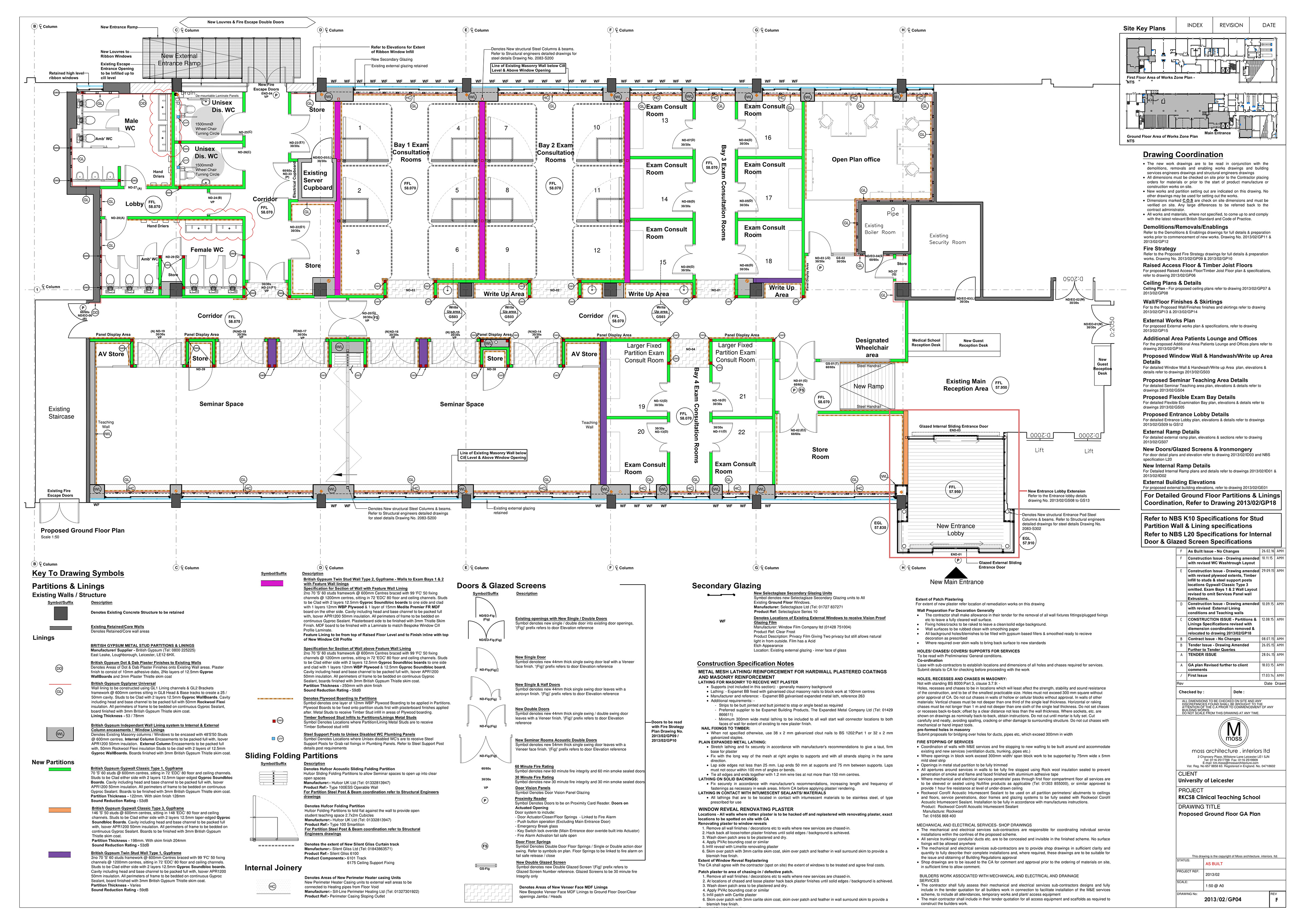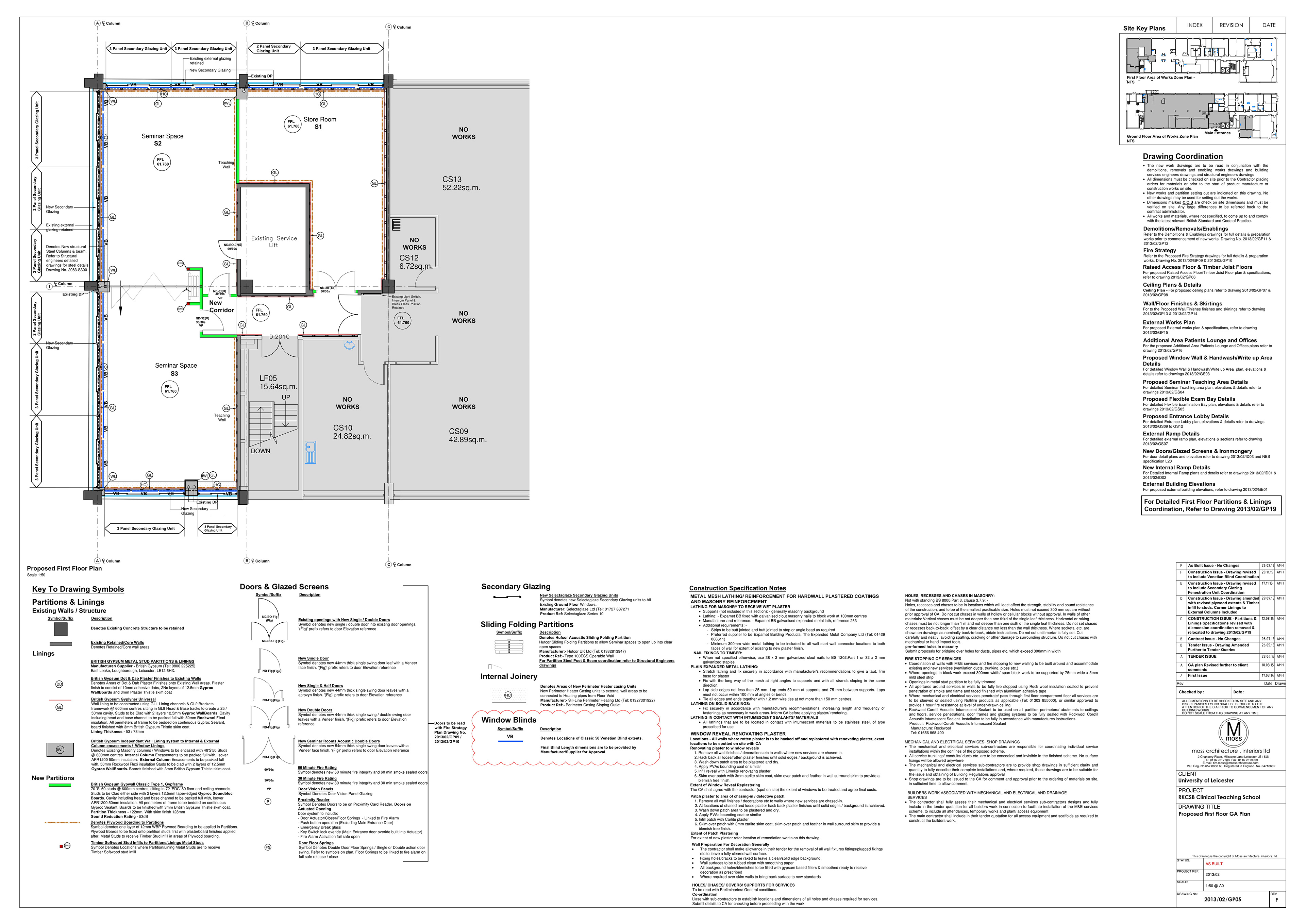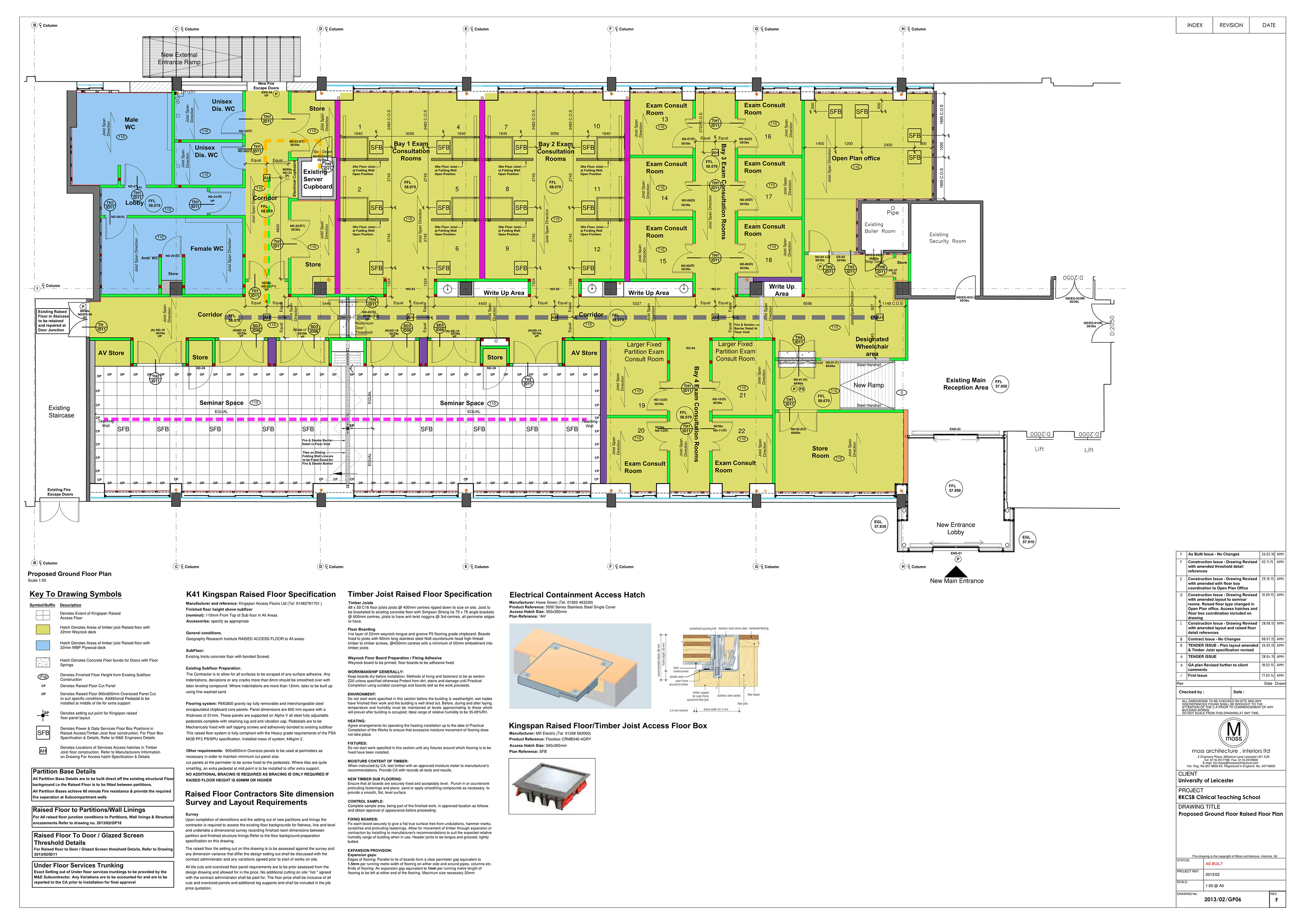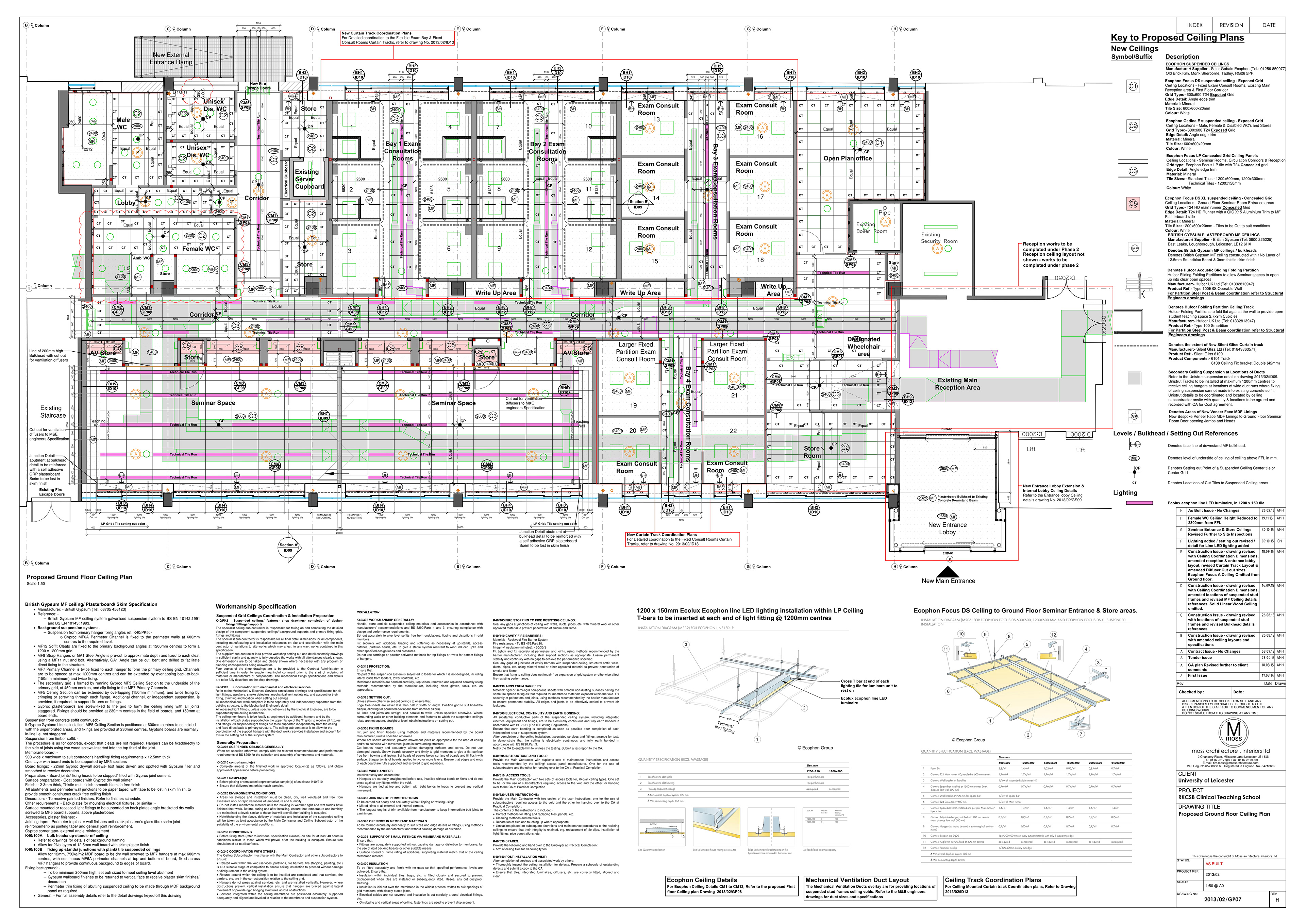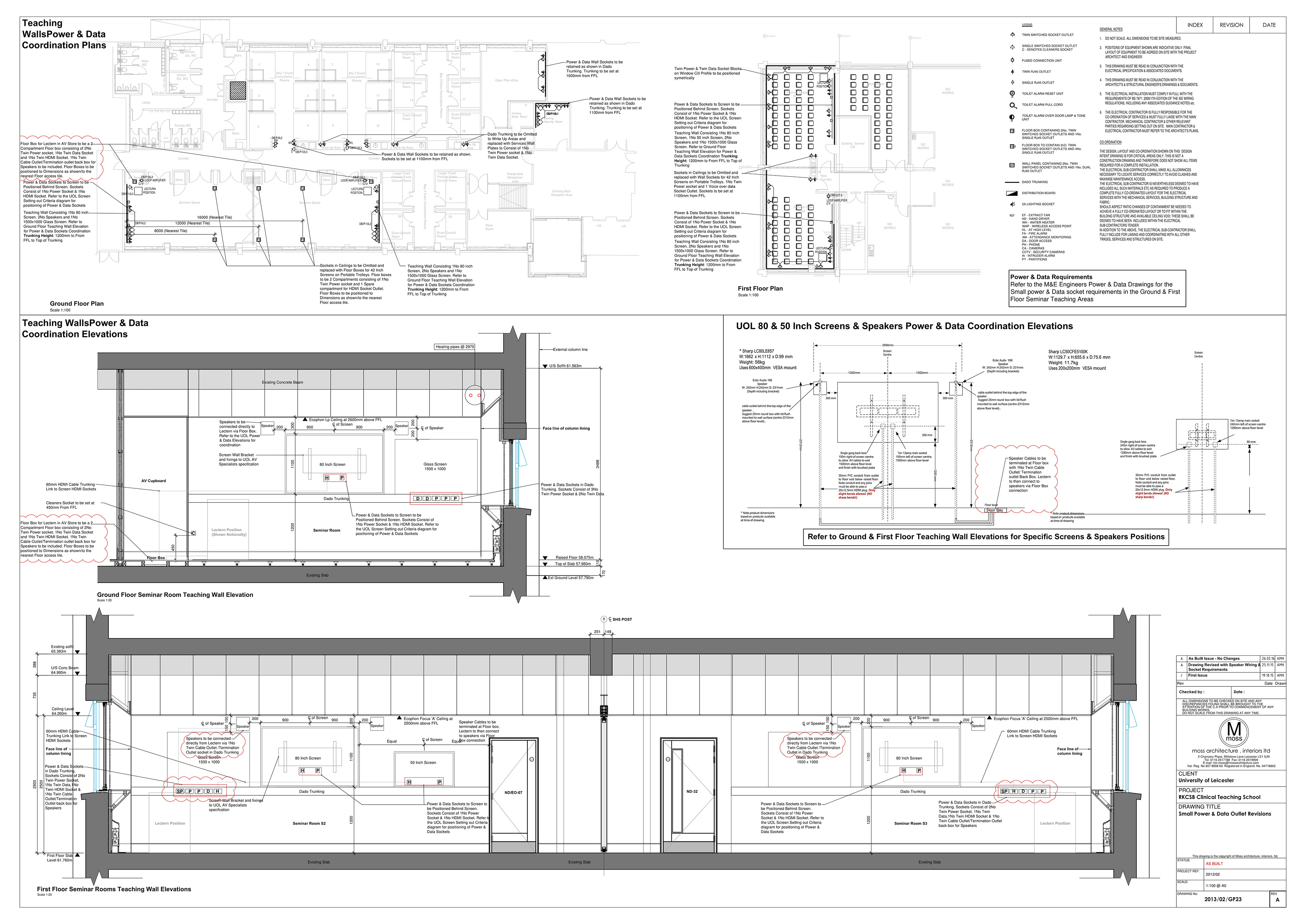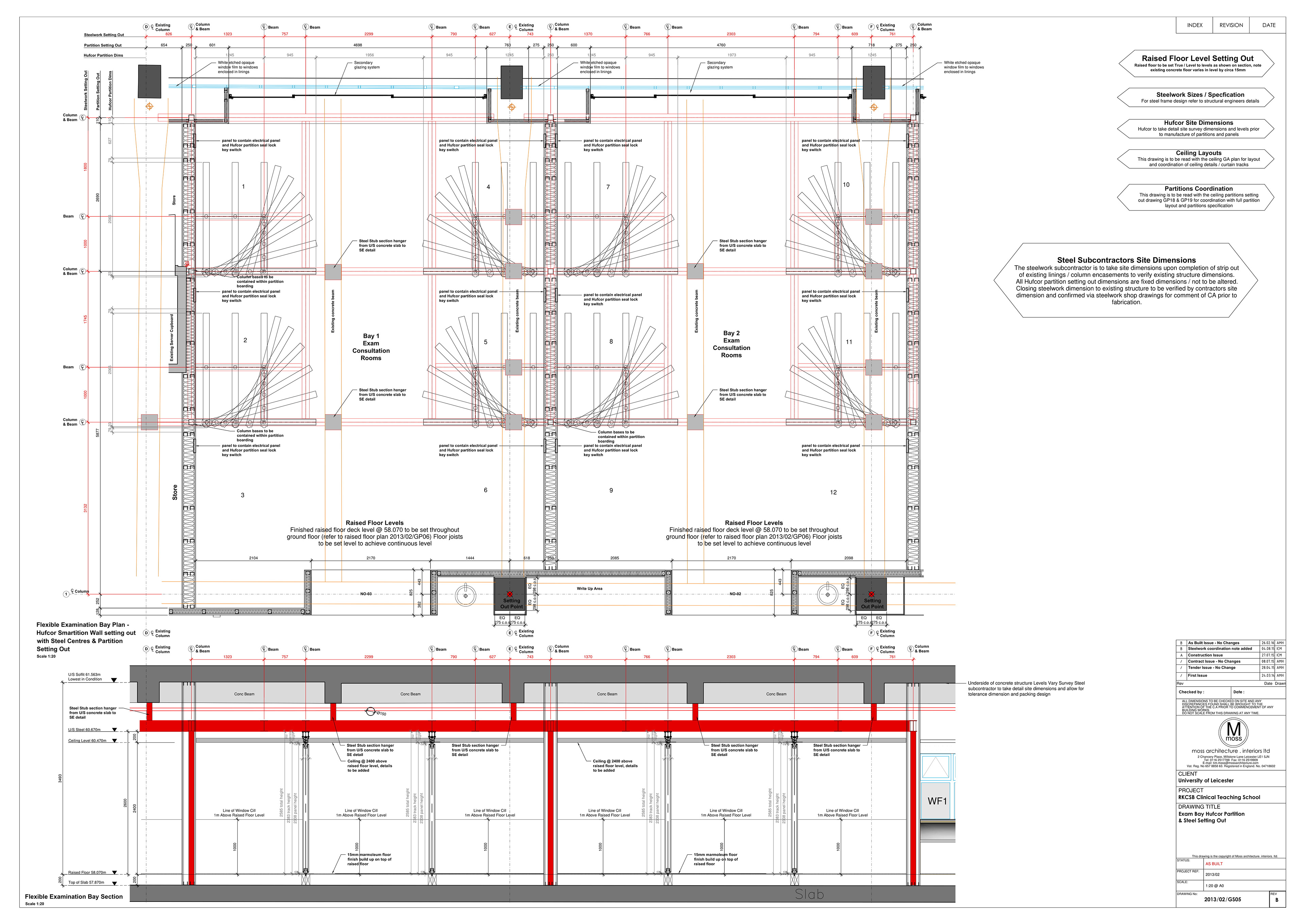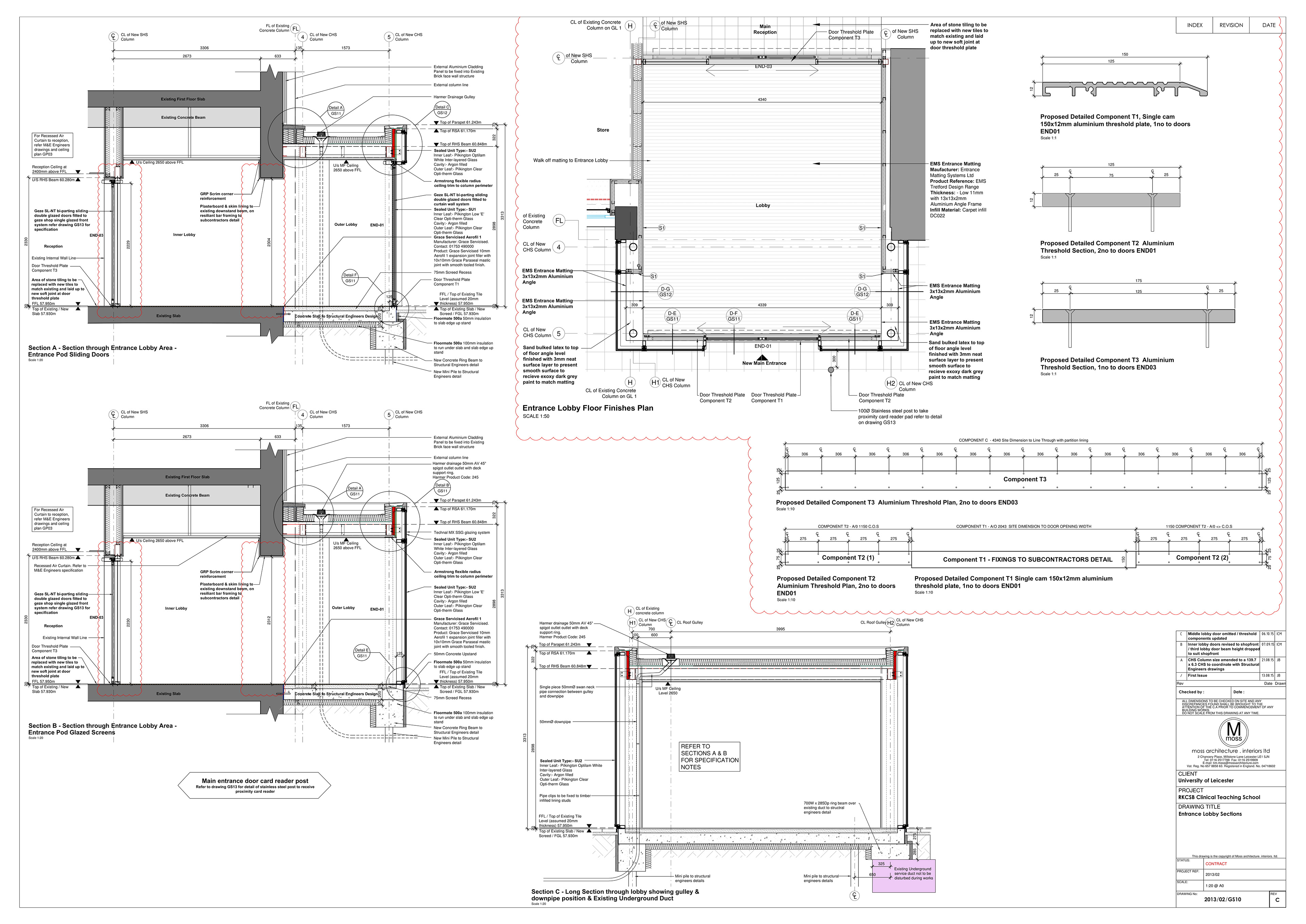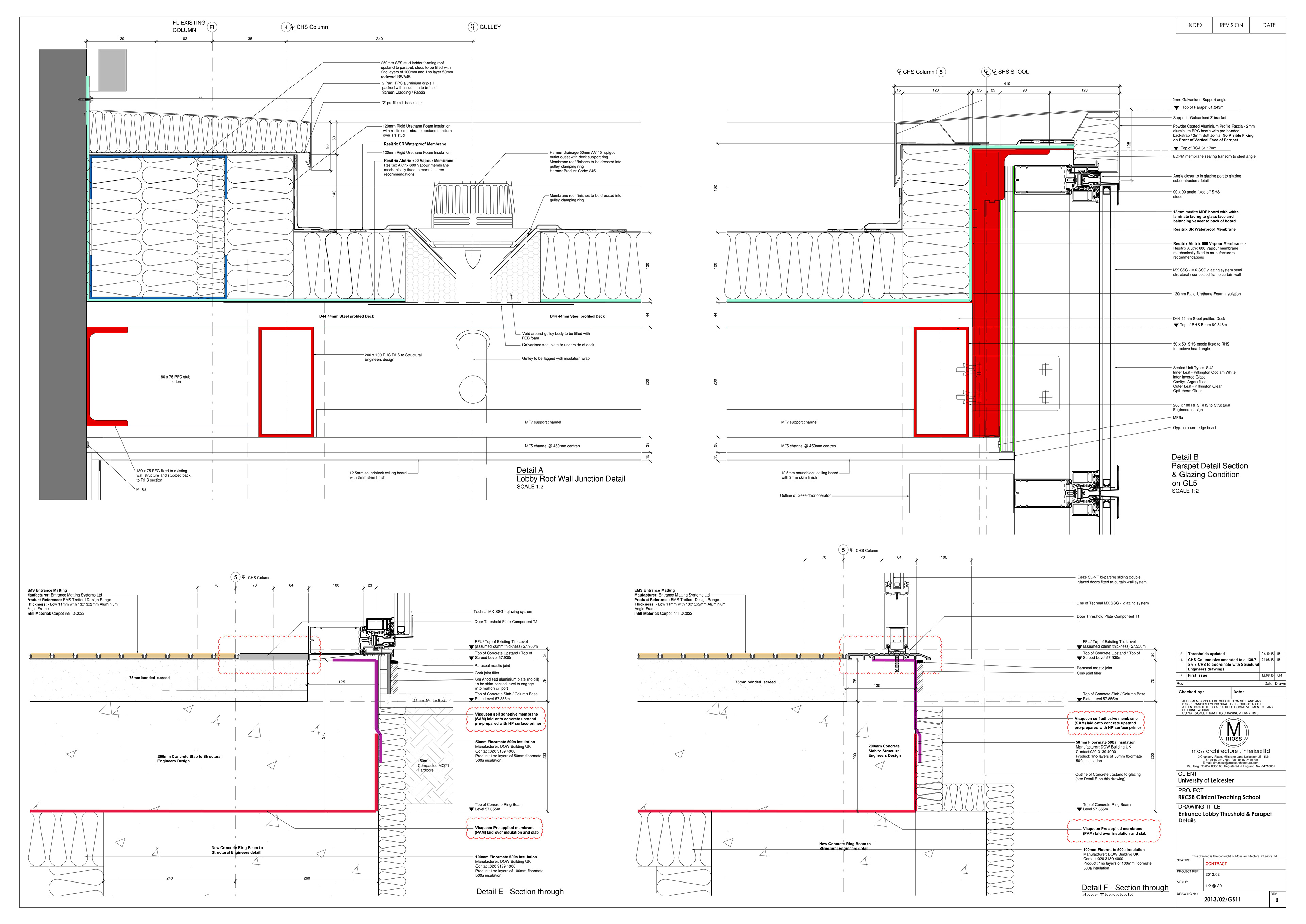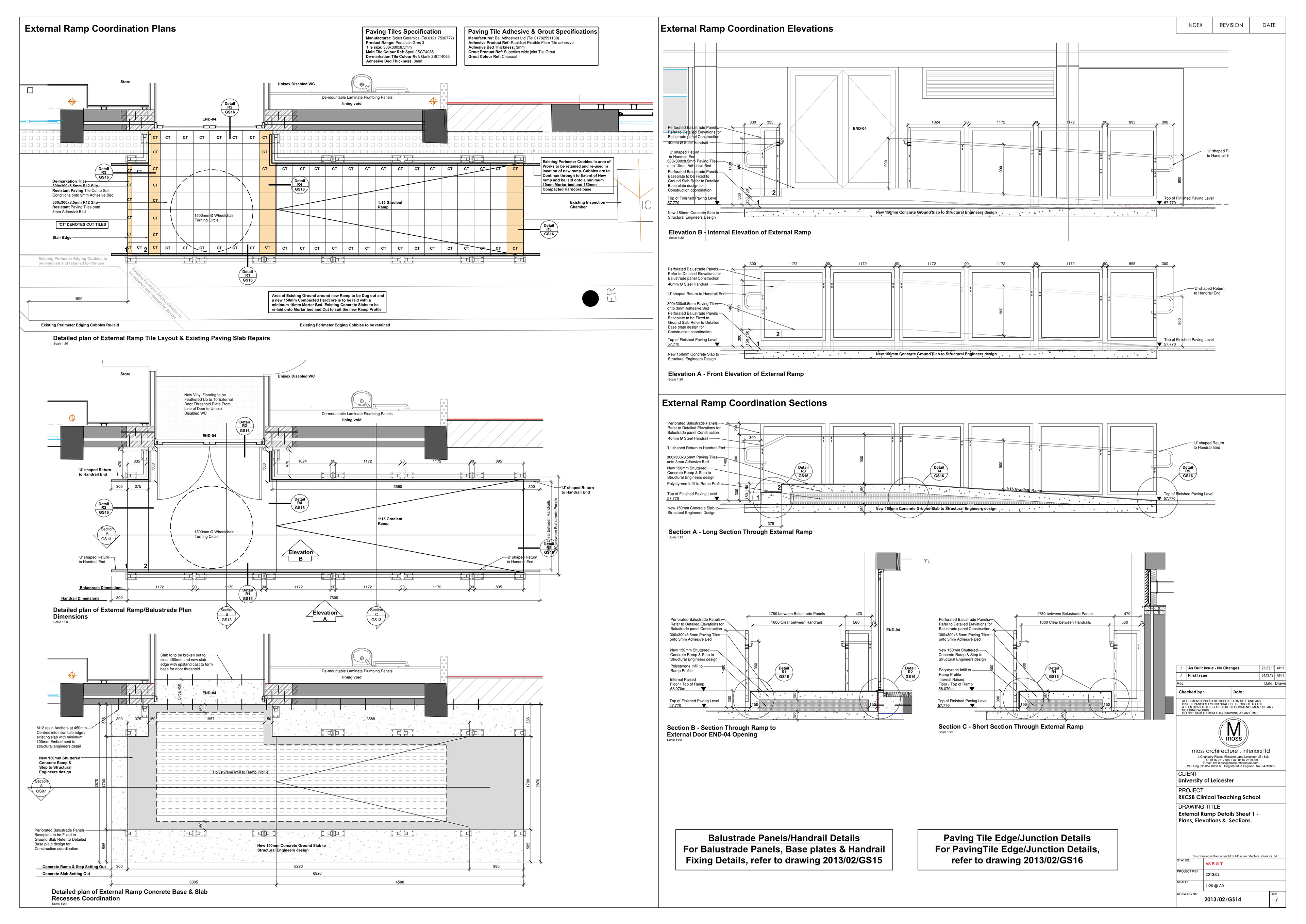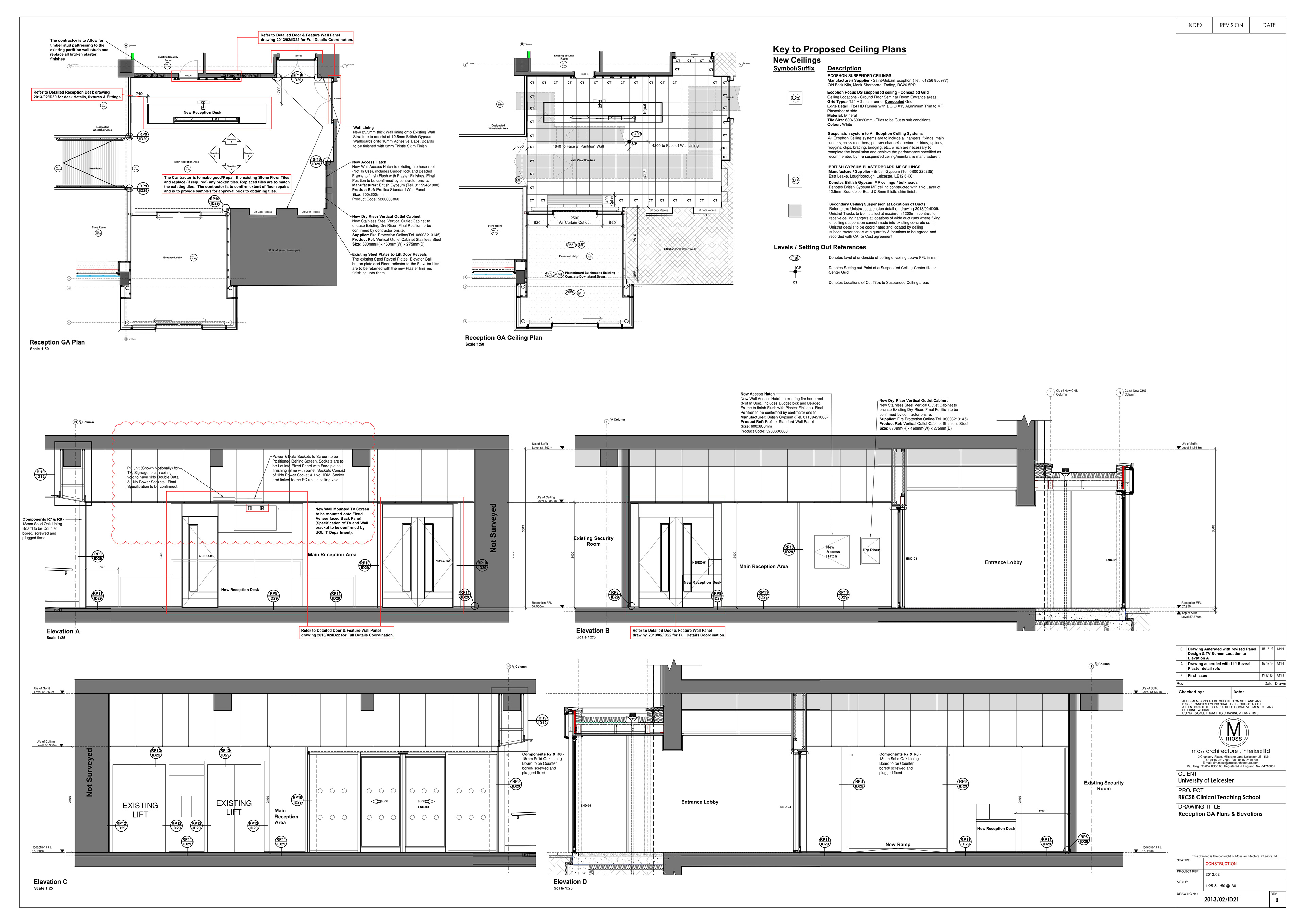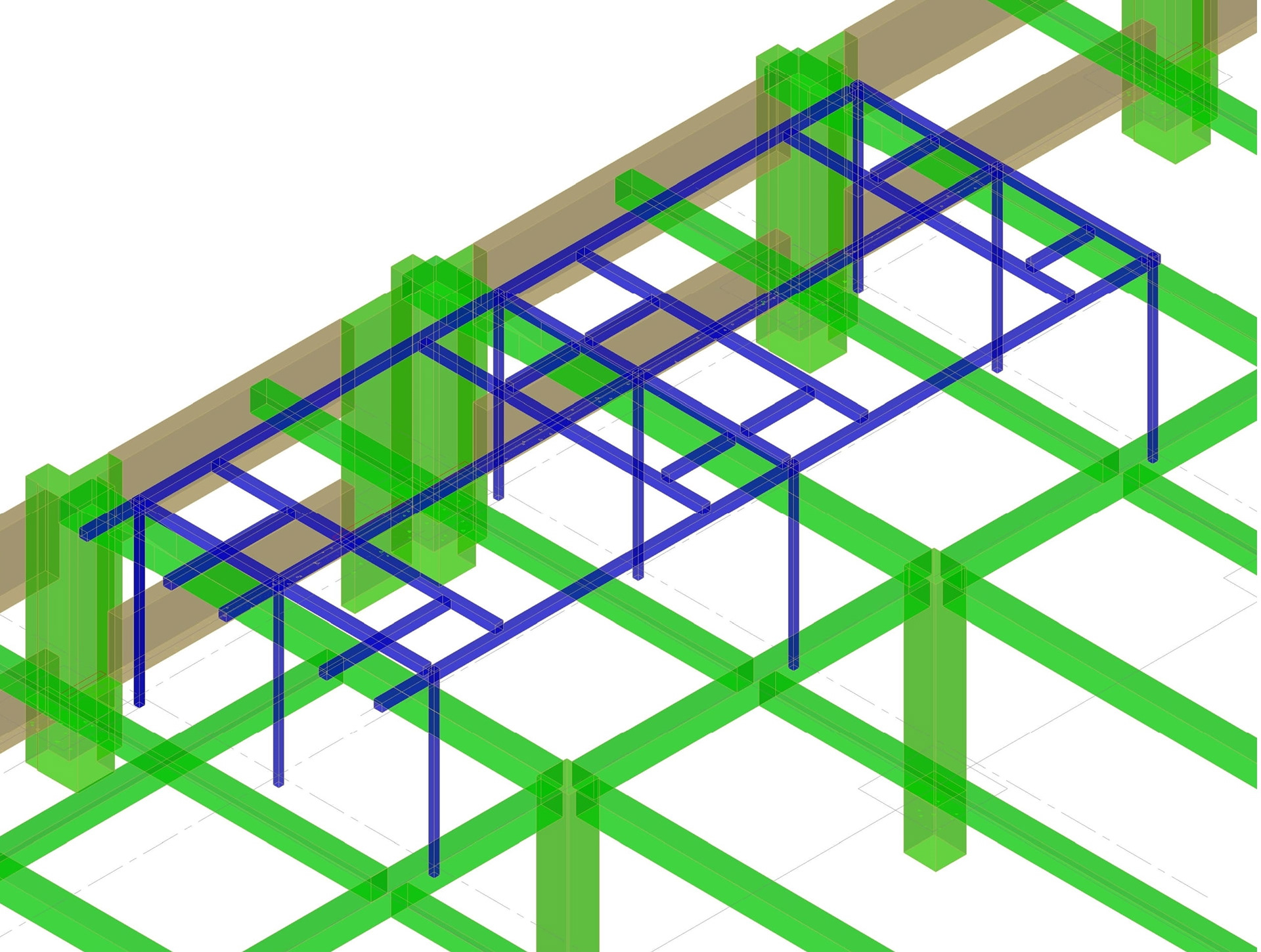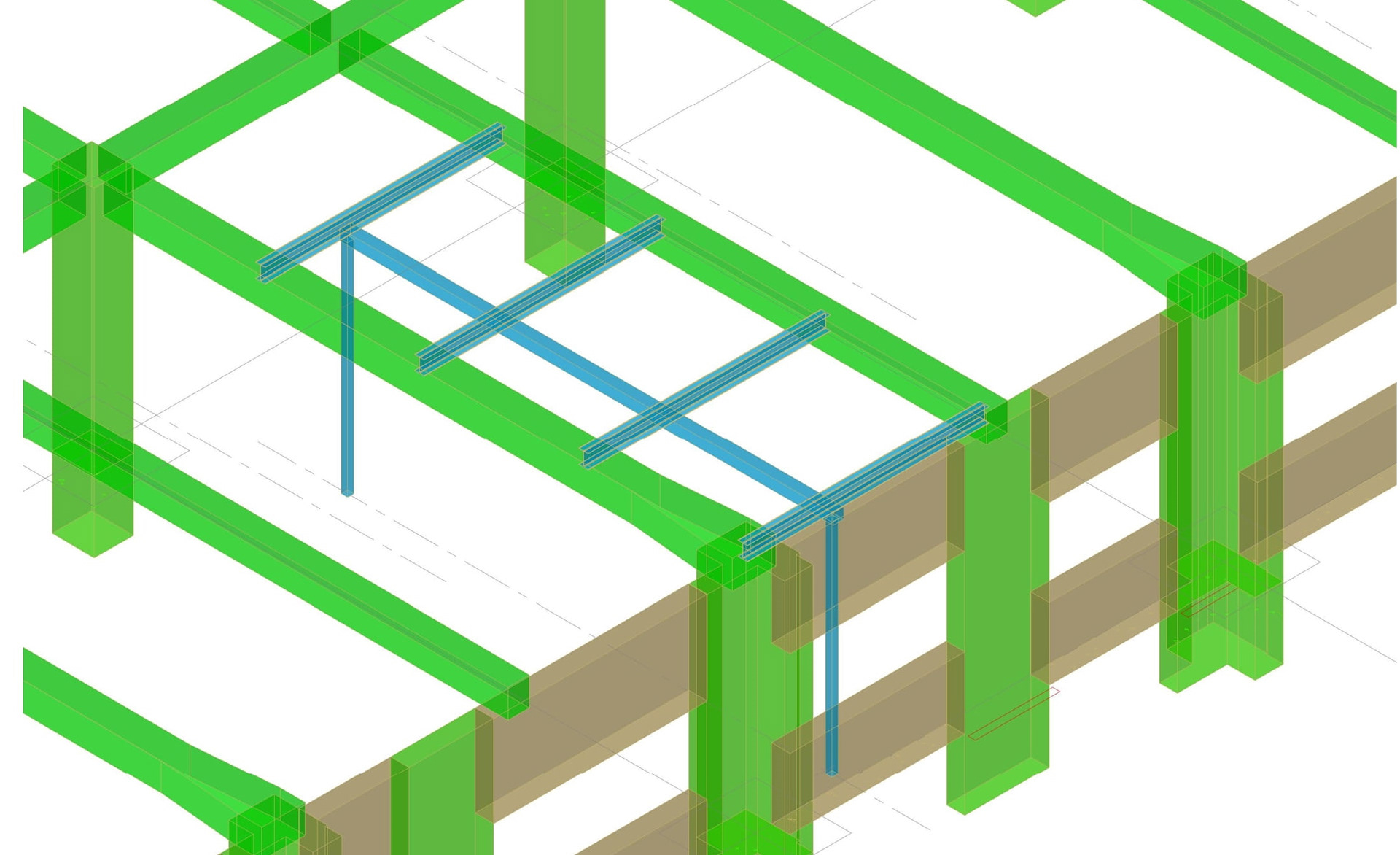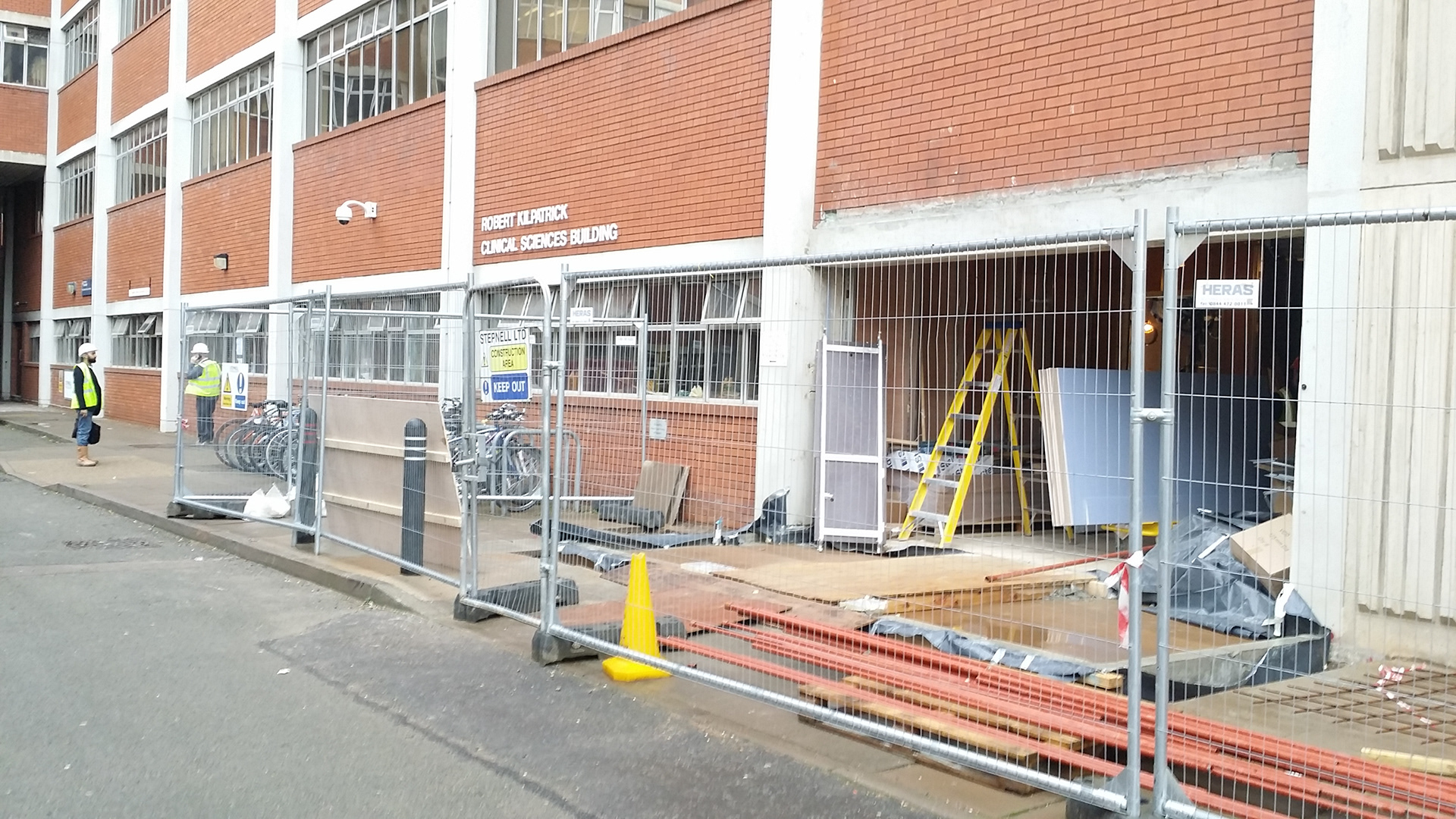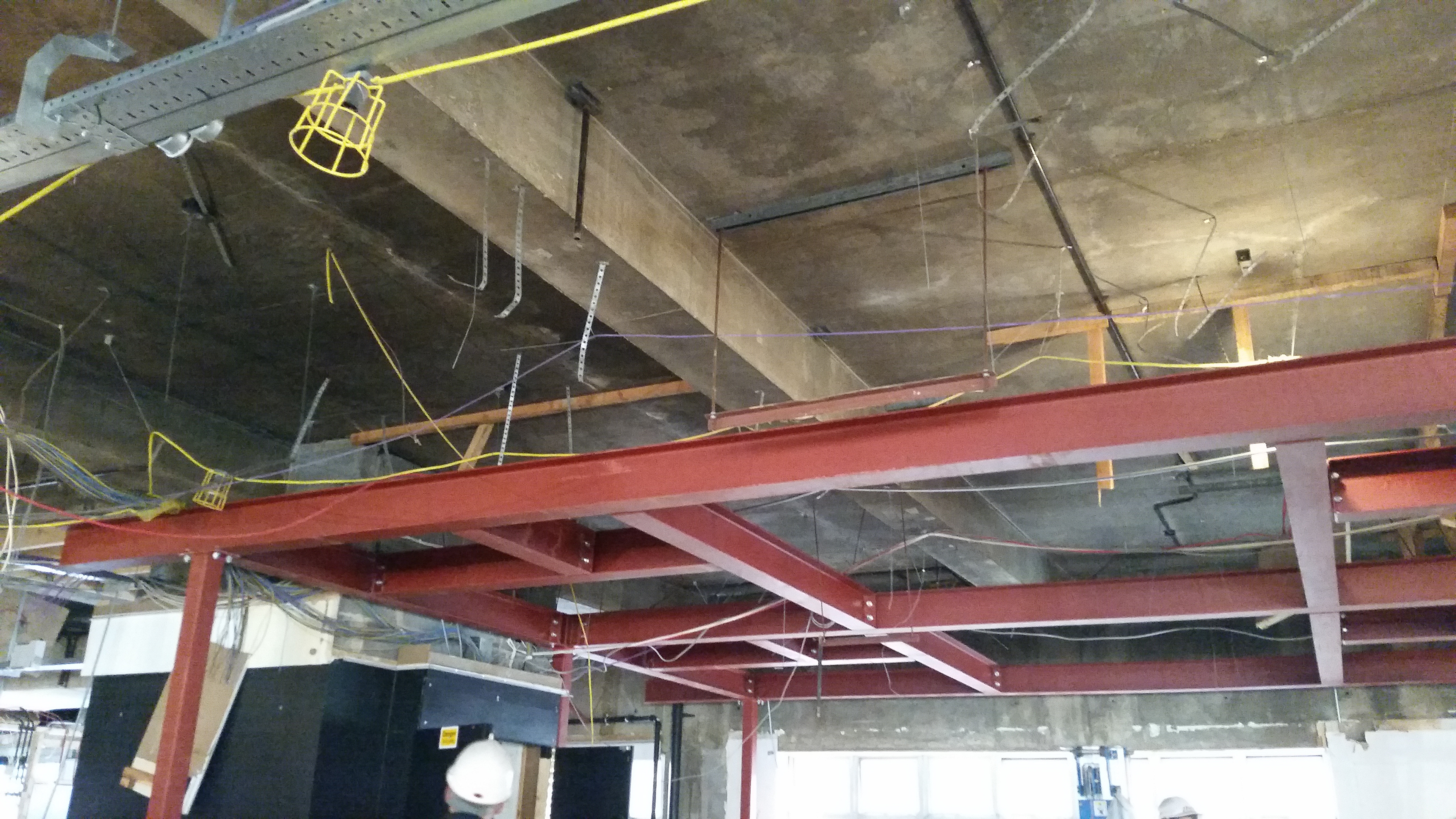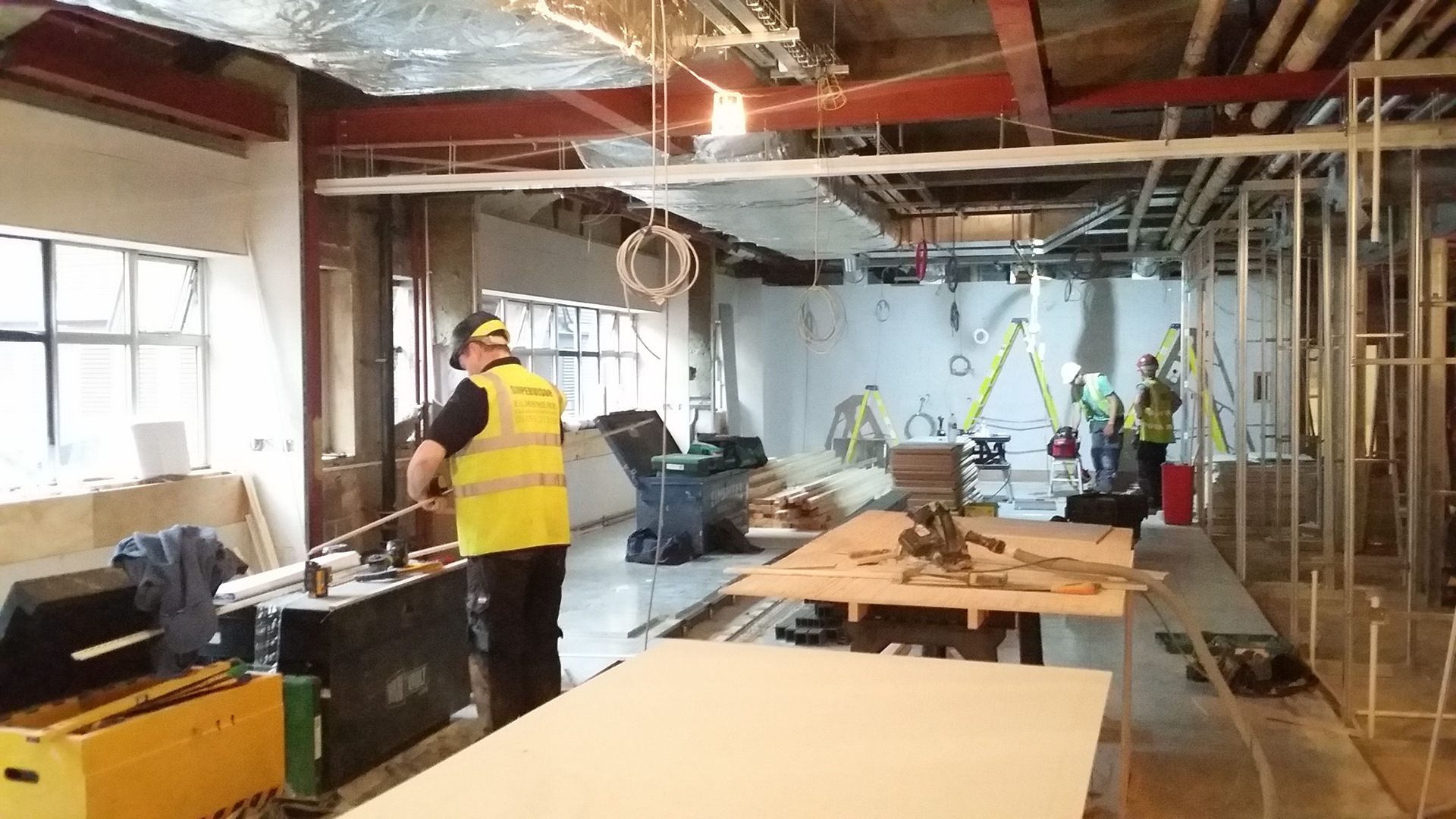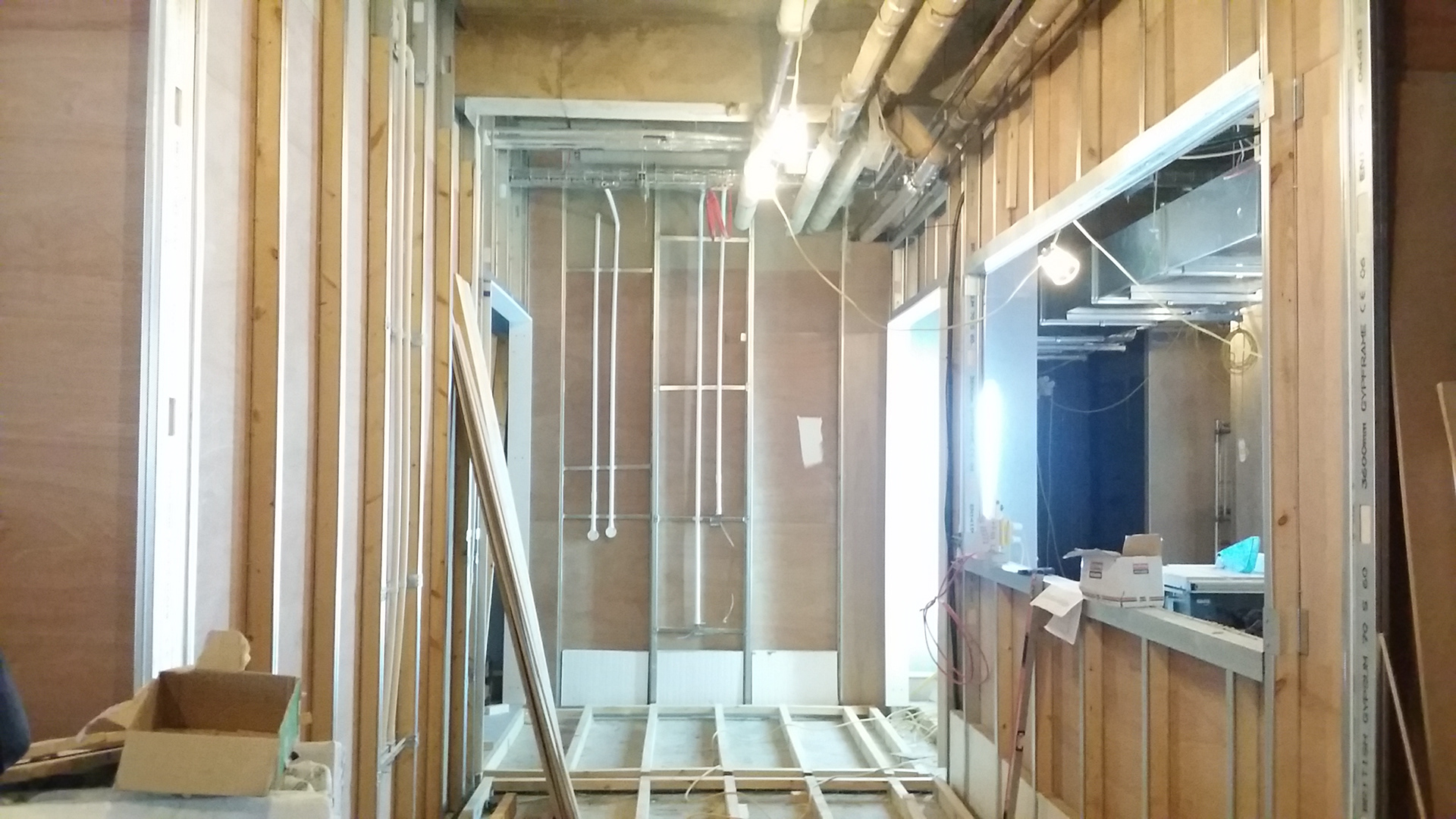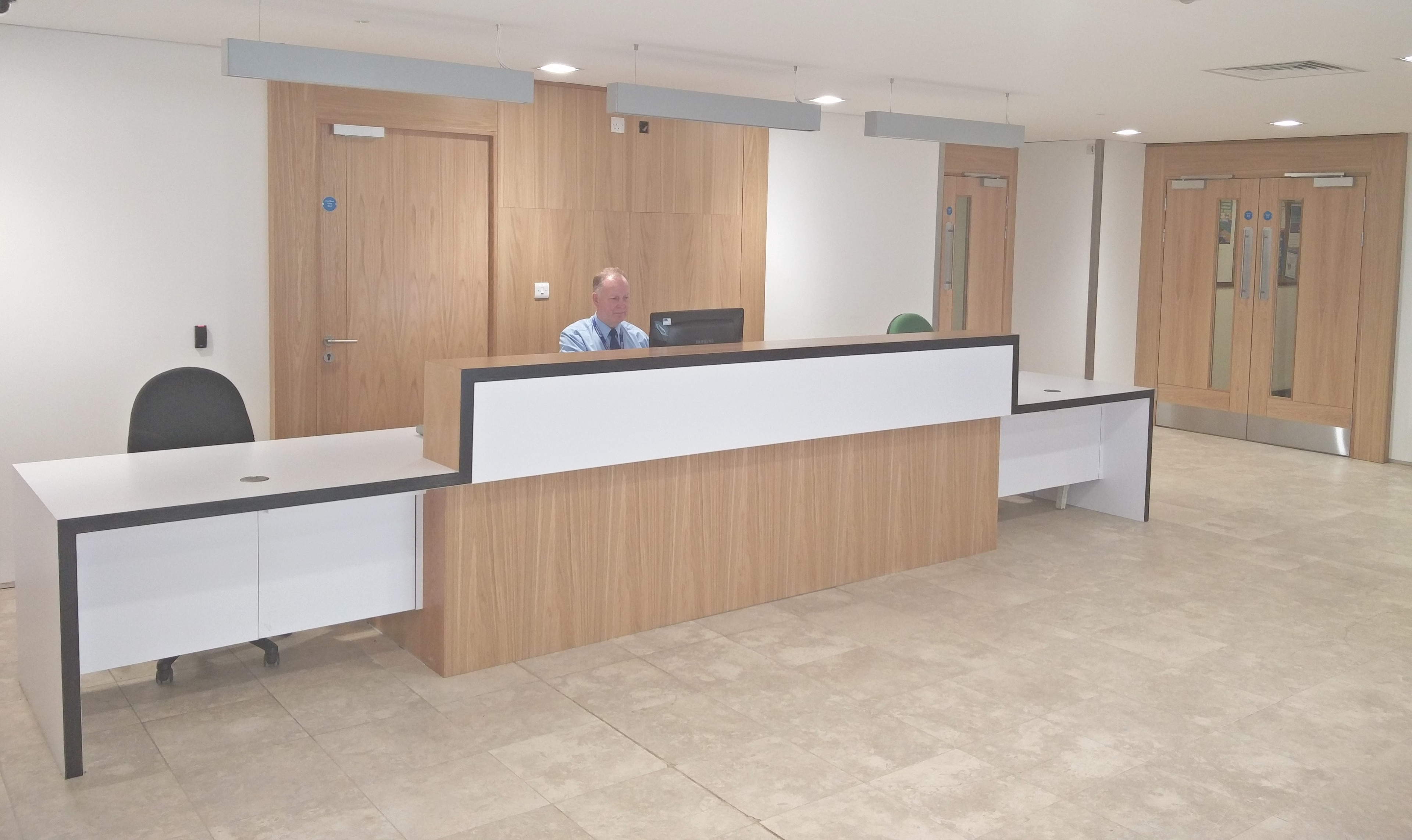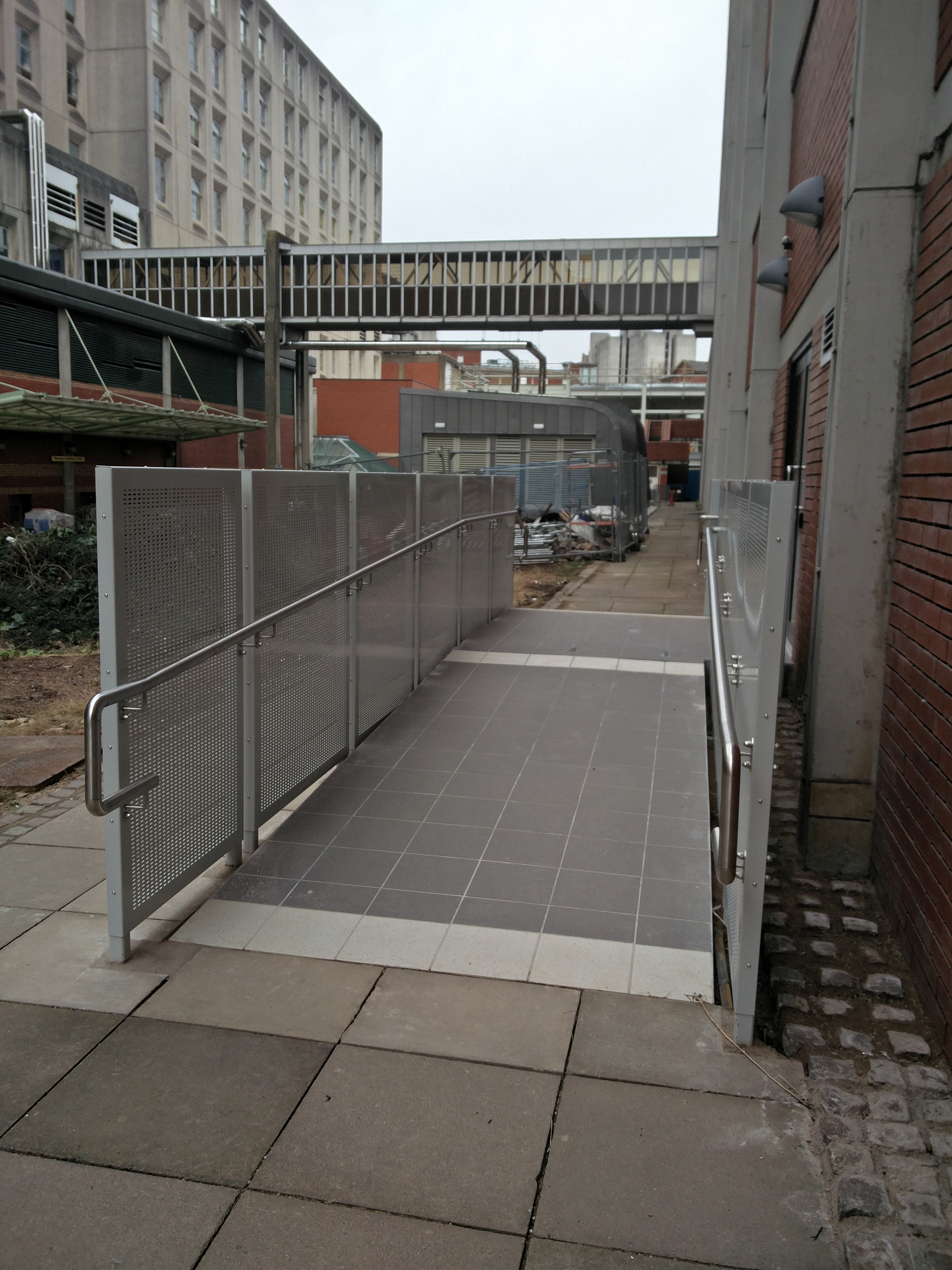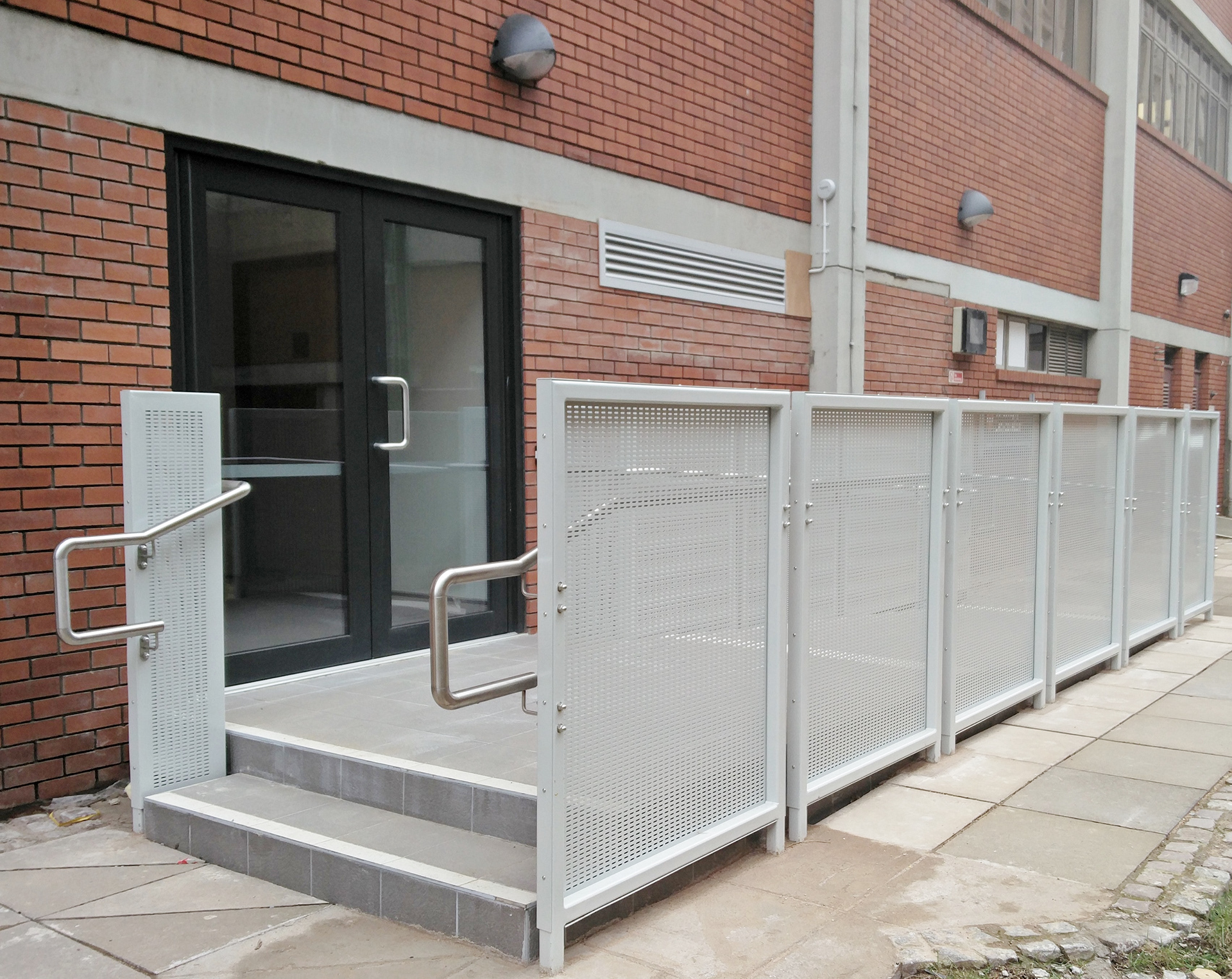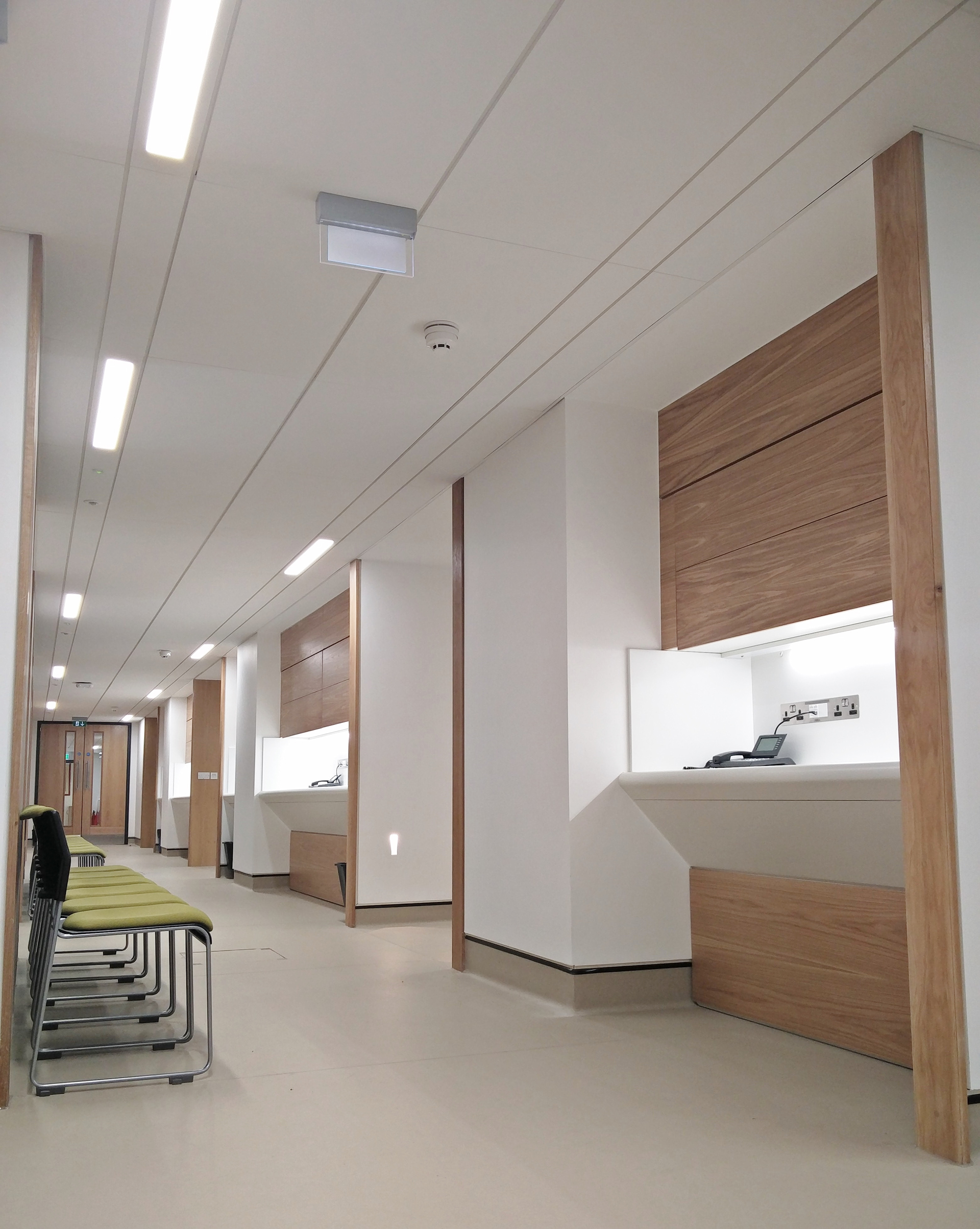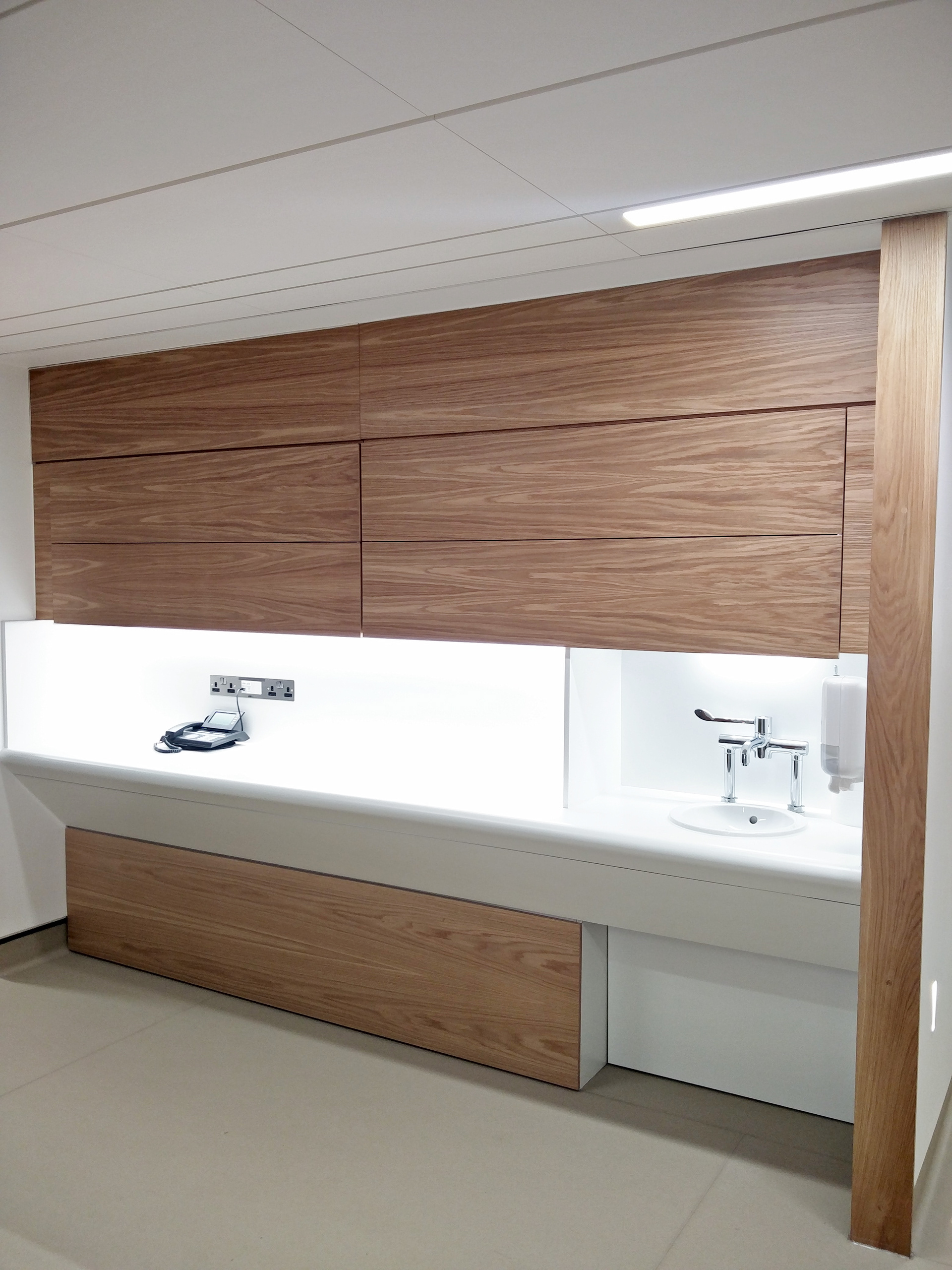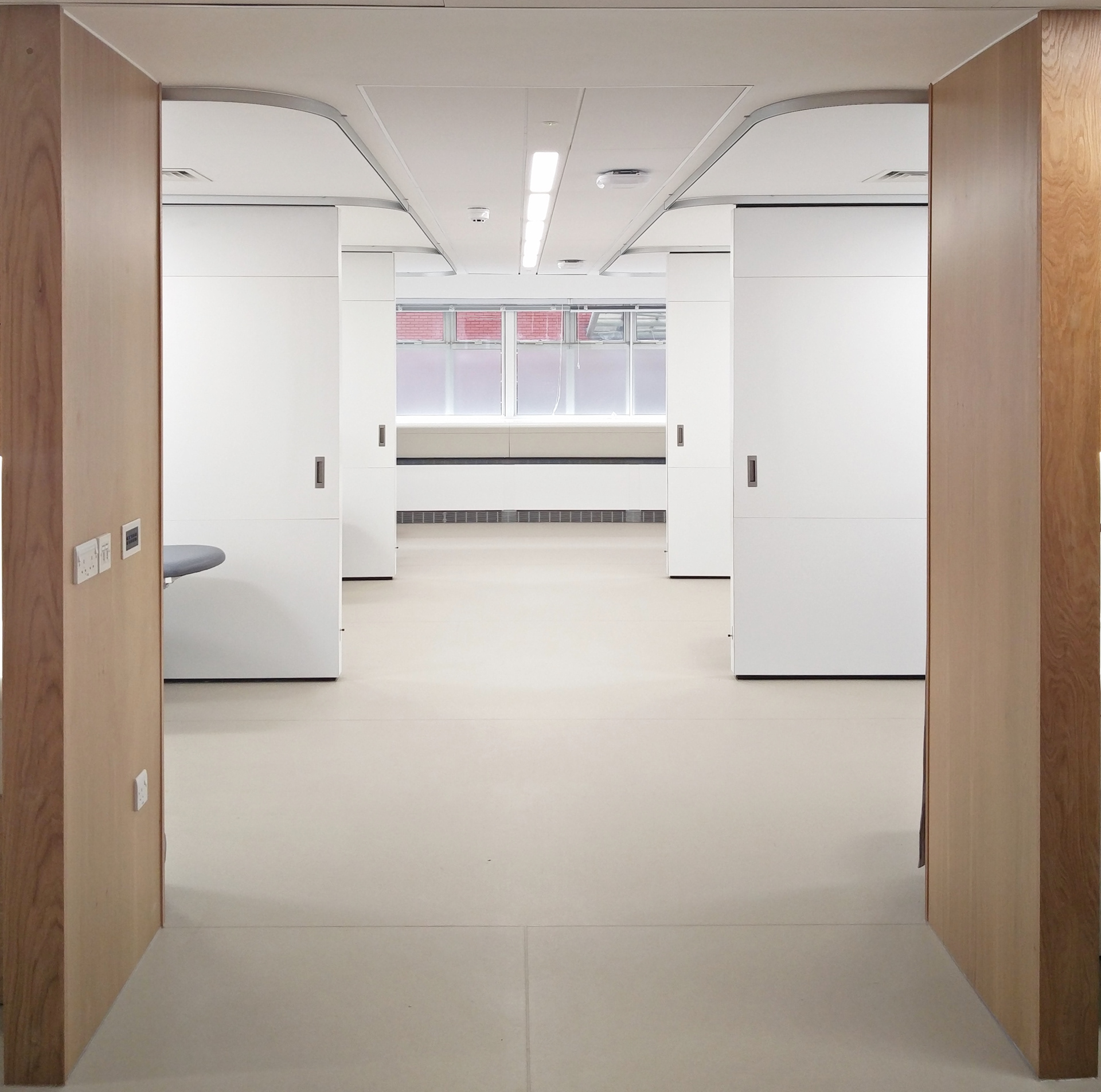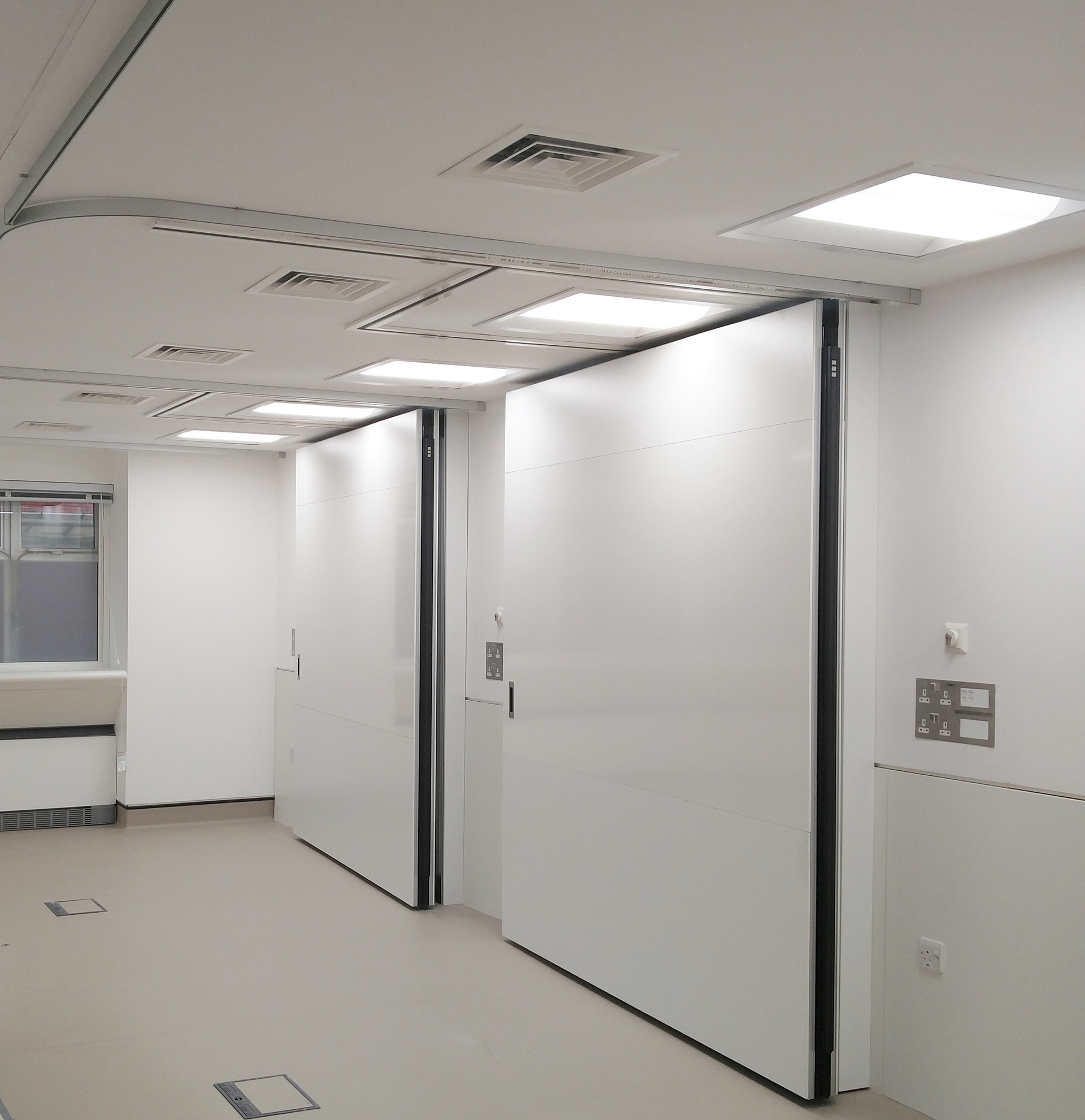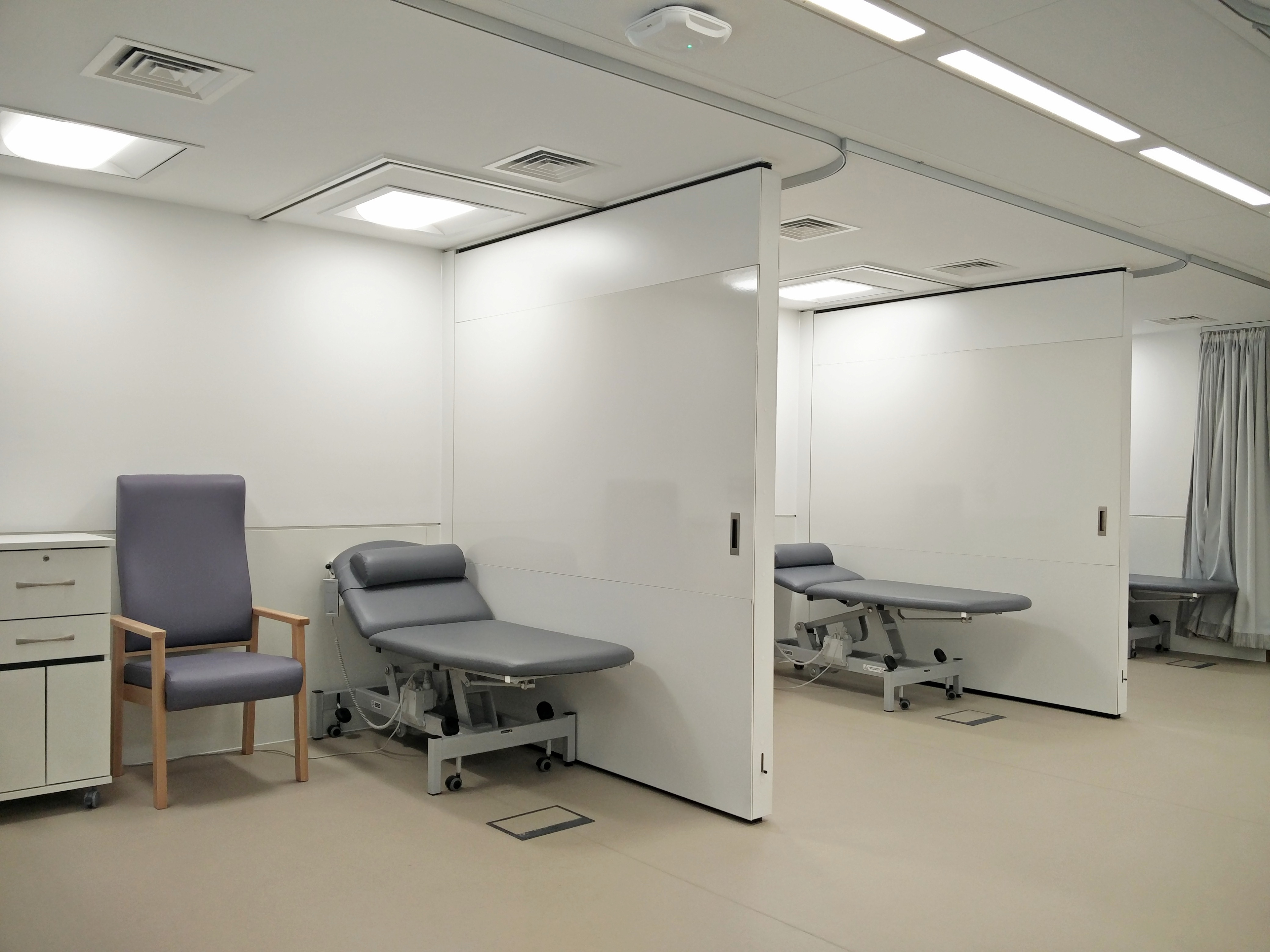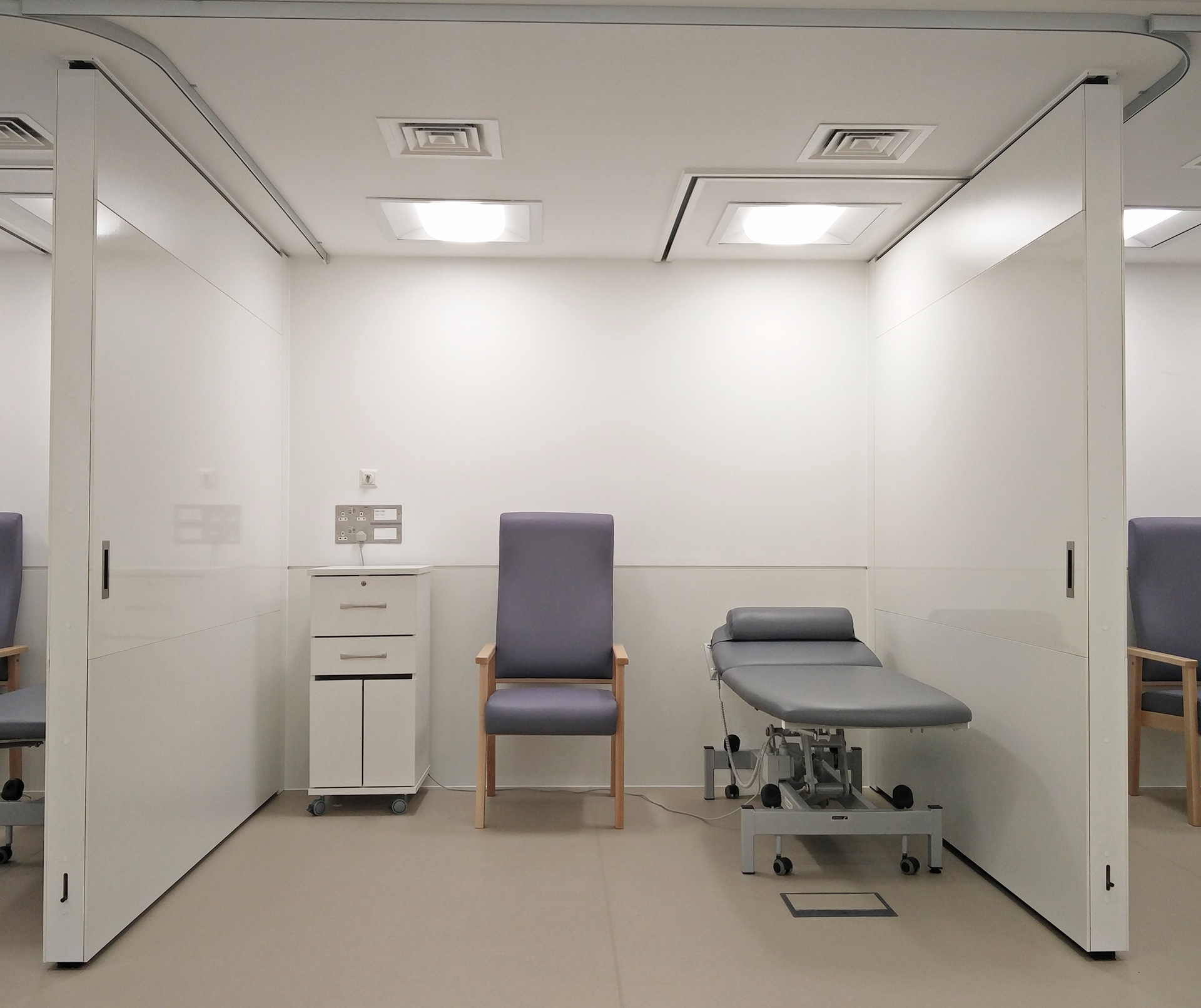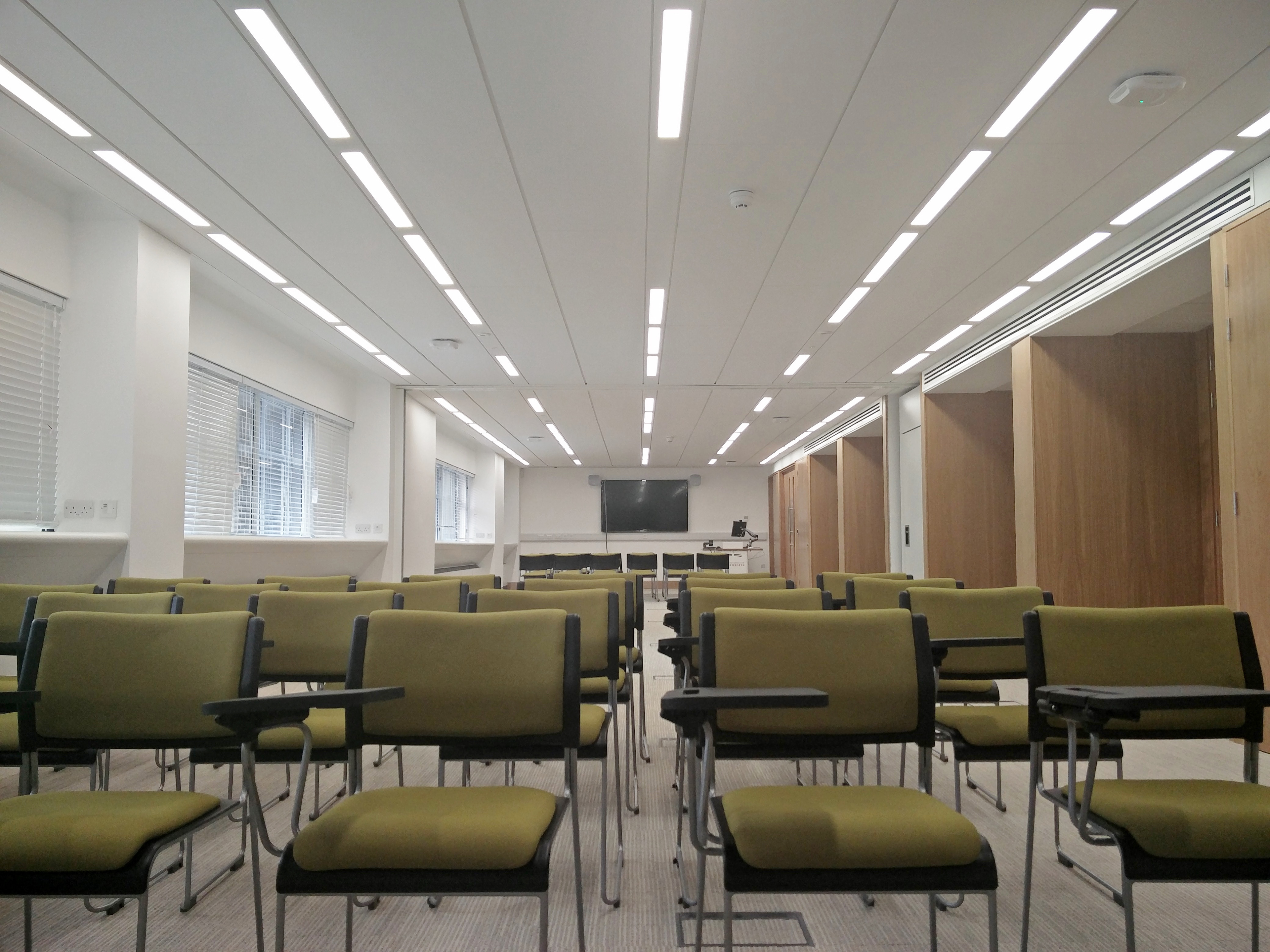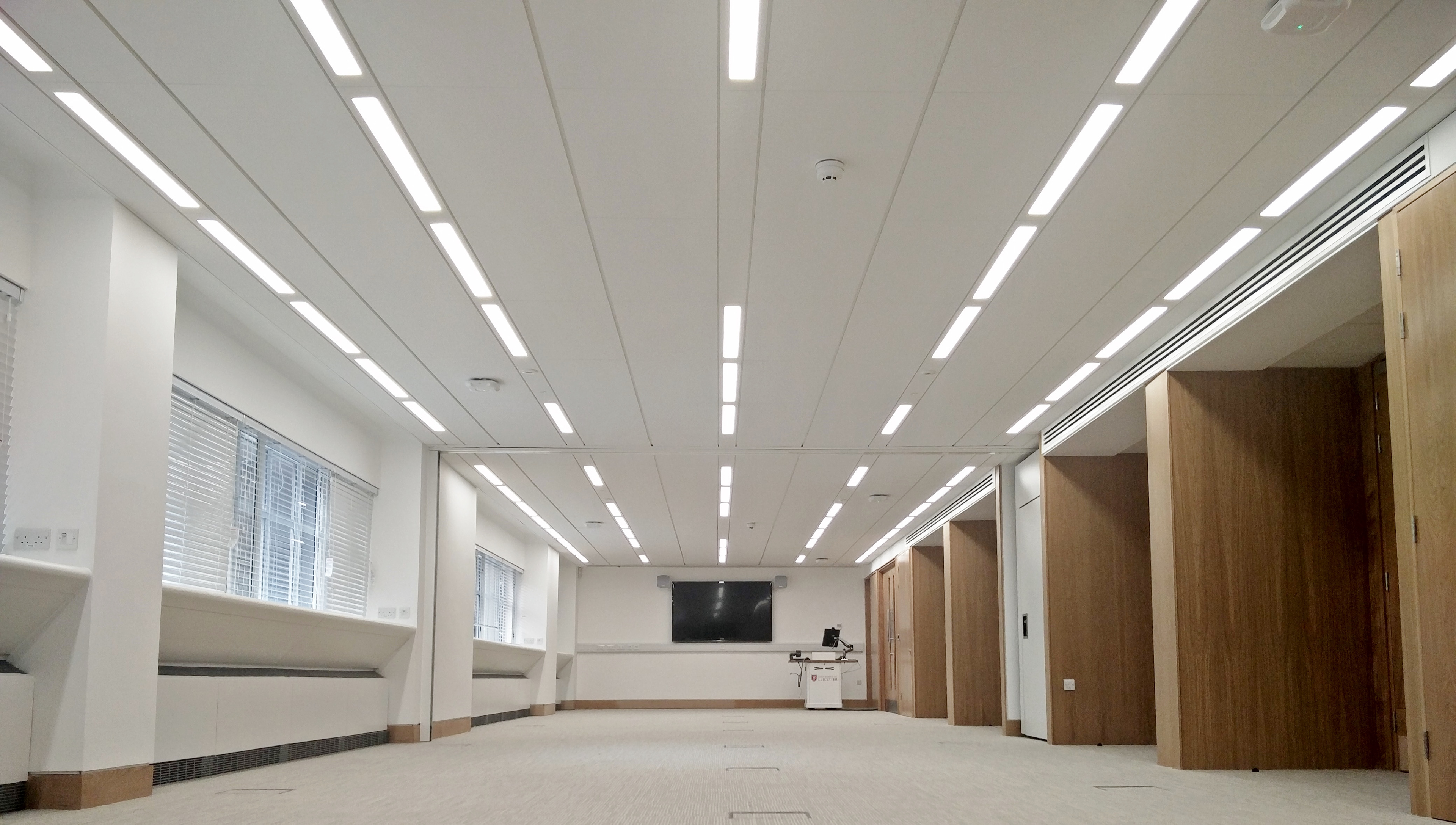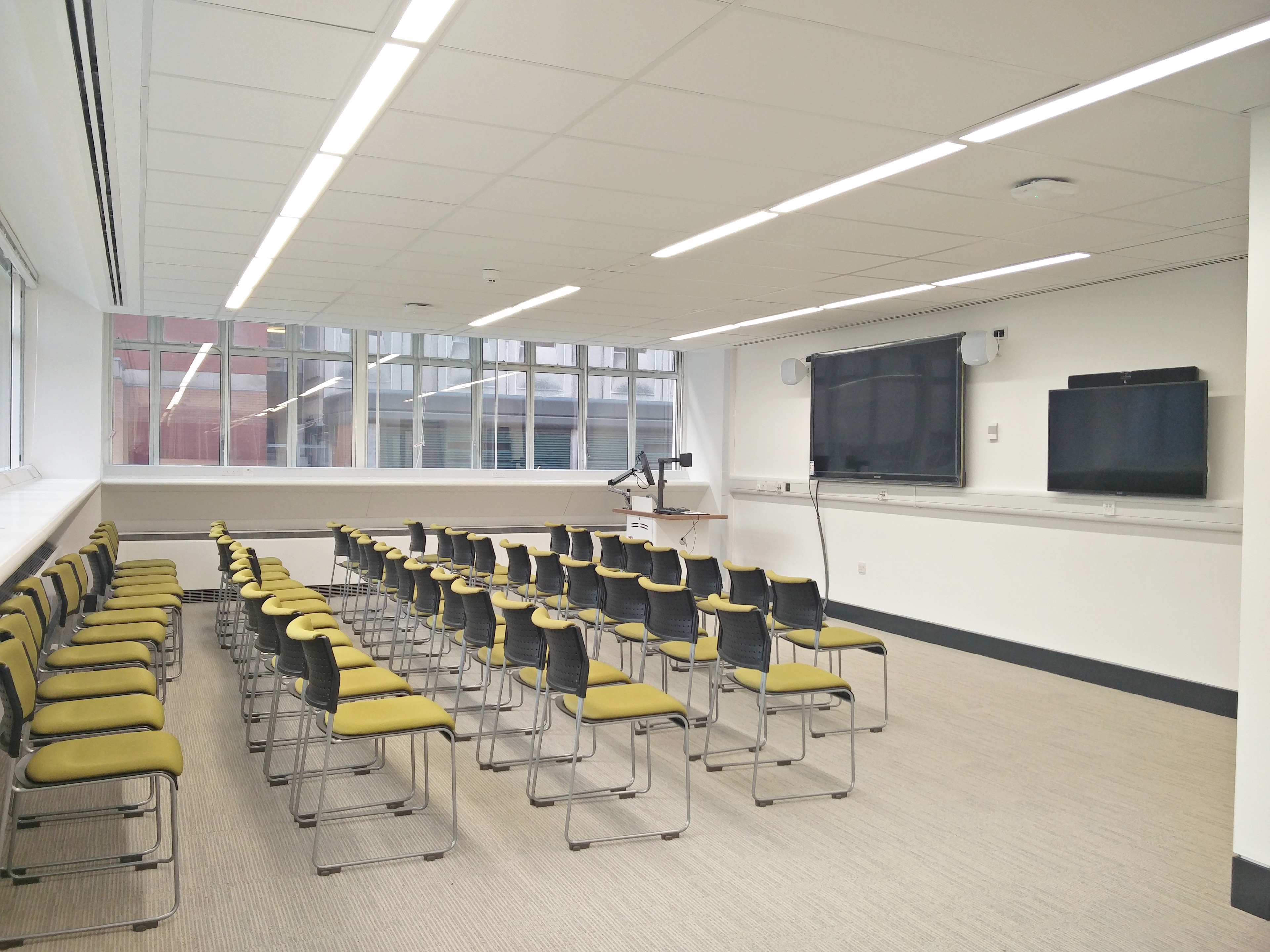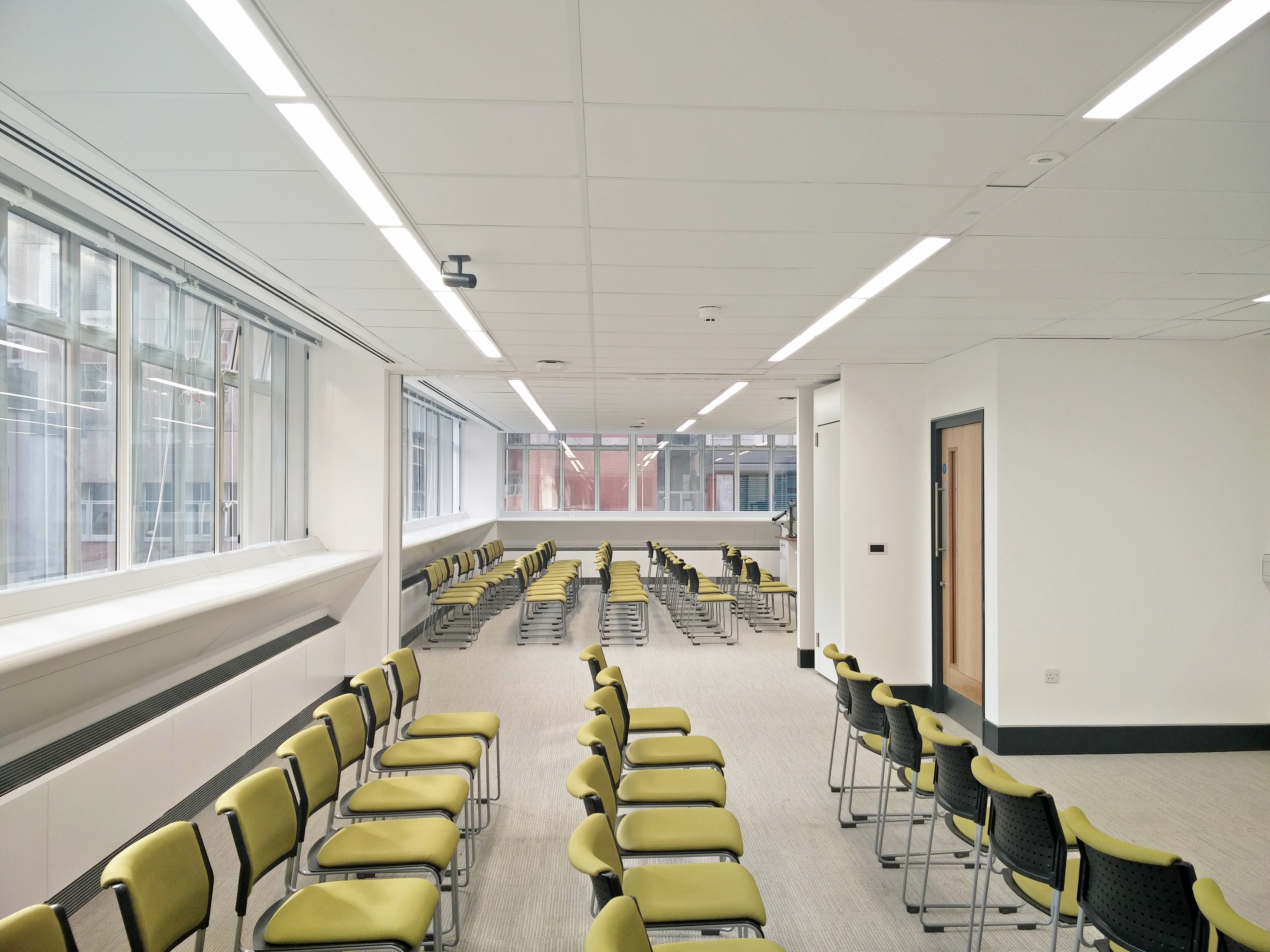 The teaching accommodation is based around clinical examination of patients along with group learning seminar rooms. 
Examination requirements dictate that both fixed wall secure room examination space is provided for patient privacy and open curtain cubicle examination, similar to that found in an A&E department. 
The cubicle examination space are to be set out in bays, providing opportunities to develop the multi-functional floor space required. 
Set out in 6 cubicle group bays, the group teaching bays are designed to be easily reconfigured. They provide separate temporary cellular spaces suitable for academic clinical exams. Examination environmental conditions are achieved through simple reconfiguration by the school staff without the need of external help.
To achieve this, the open plan bays are divided into cellular rooms through provision of actuated walls or 'Smartitions'.
The 'Smartitions' comprise full height single span steel partition panels that are track mounted in the ceilings. Electric operation seals lock the partition between floor and ceiling when actuated, providing a solid fixed partition wall through an actuated single panel. The 'Smartitions' store flat to the main walls and can be simply pulled out in the track and locked into position to create a series of examination rooms with solid partition walls. 
Combined with ceiling fixed cubicle curtain tracks and raised floor and perimeter servicing arrangements, the bays deliver purposed exam rooms that can be quickly set out and put back by the school porter staff with minimal notice.
'Smartitions' provide both open plan seminar group teaching space that transforms into cellular exam rooms. Two functions occupying the same floor space.
The Smartitions are designed by MAI LTD and were product developed with Hufcor Partitions using Hufcor LTD track, gearing and panel products in a new way. 
The Smartitions are now an offered product by Hufcor and have won awards for innovation and engineering. 
The seminar spaces are equipped with AV equipment for lecture capture and broadcast.
This project has transformed the quality of the examination centre and has exceeded client expectations through the functional performance delivered through combining architecture and product design.