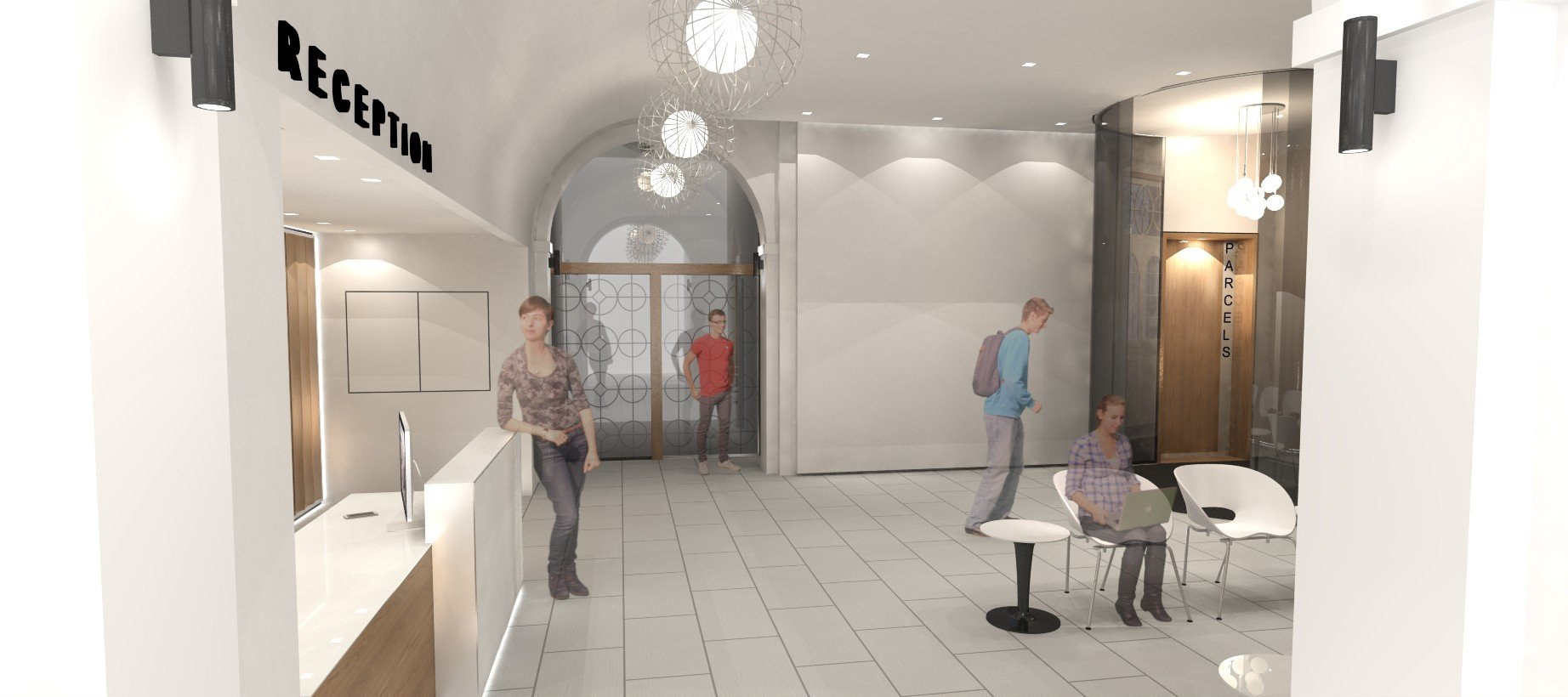 This project formed part of a series of project design studies for New College Pontefract, culminating in built completion of a single storey new build classroom block, Main Reception and Entrance re-planning and interior design, College Office with Computer Class Room at first floor level.
The existing reception was located next to the main entrance into the college within a masonry walled room, completely separated from the entrance, denying visual communication for both college reception staff and visitors, creating way finding and control issues. 
Our proposal included the complete structural re-modelling of the space to provide a new single open plan area into which we placed a central reception desk and a circular glass entrance lobby affording immediate communication between reception and visitor.  A waiting area inclusive of display was provided to complete the space.
A series of cellar rooms were formed into a single room space accessed directly off reception providing for a college office.
To the rear of reception two small class room areas were developed into a single space to provide a flexible seminar and teaching space.
Above this at first floor level a computer room was developed.
A design study was undertaken to review bringing the central court yard space into use to provide an external social space for the college and establish weather protected links between the various building entrances accessed off this area. A series of glazed tree structures were proposed configured to create a semi covered external space providing for weather protected access between the surrounding building entrances. The trees include built in lighting. These were combined with containerised tree planting and concrete seating arrangements and new multi textural surfacing proposals combining to develop defined access path ways and seating and social areas to compliment the student refectory building and develop activity in the area.