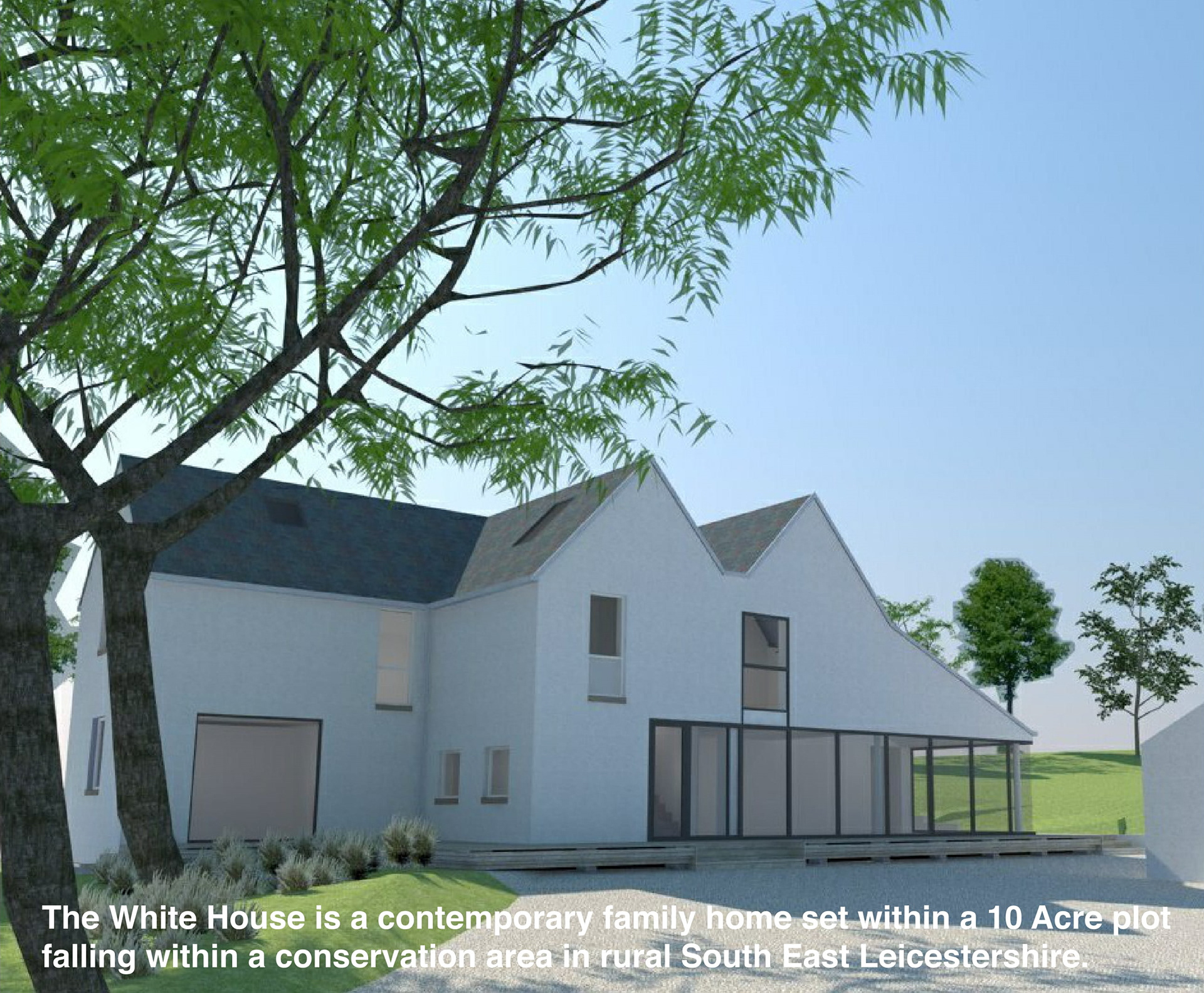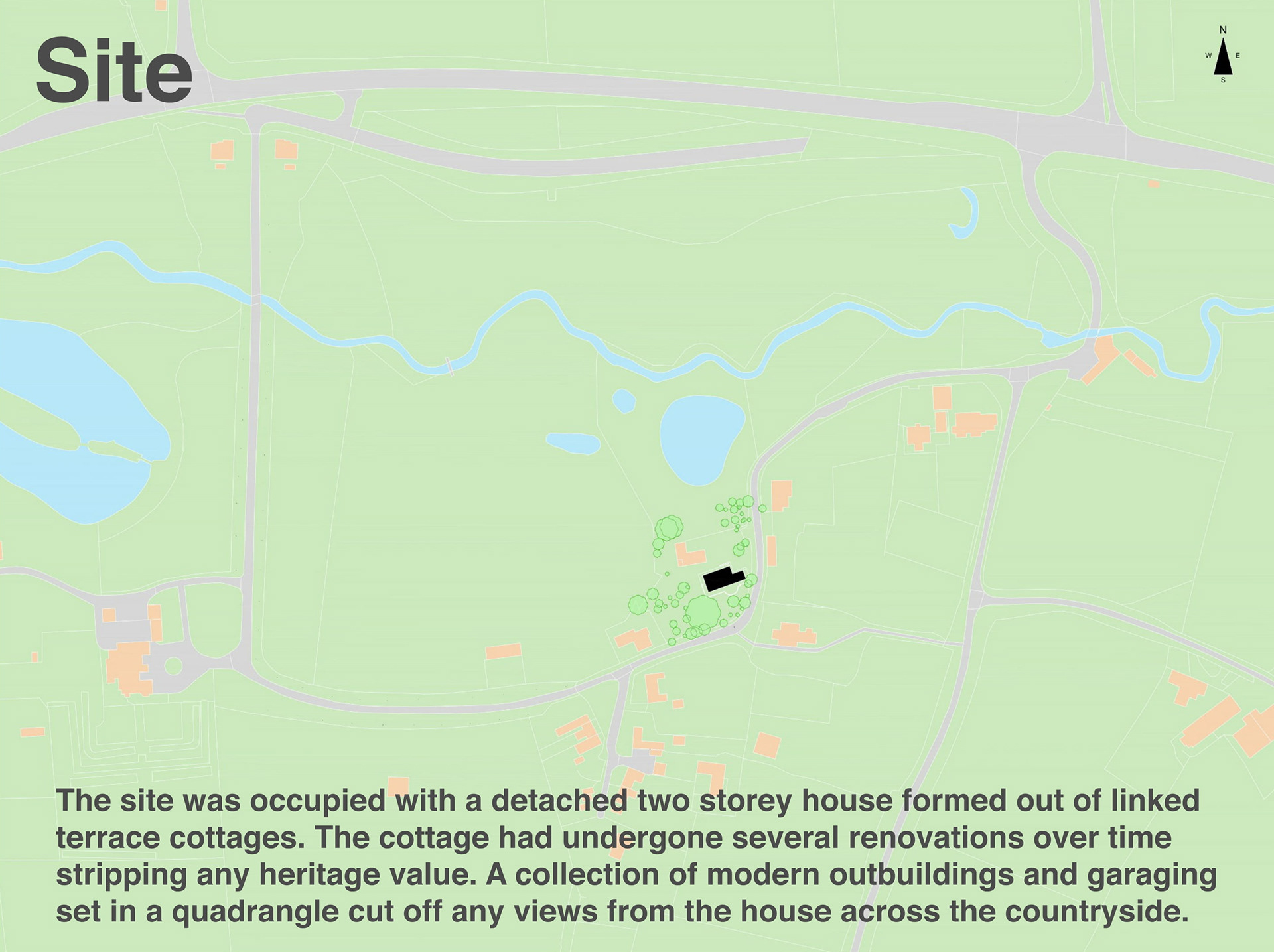 Through the planning process design restrictions were placed on the site requiring any new house to be built within the footprint of the original cottages. The site was proposed fully cleared, but retaining the original vehicular entrance. To accommodate the planning restrictions the design comprises a two storey 'T' shaped block plan, that is one room wide running east to west with a double gable projection facing North overlooking the lake garden. The kitchen area sits as a mono pitch block adjacent the gable creating a double height kitchen space.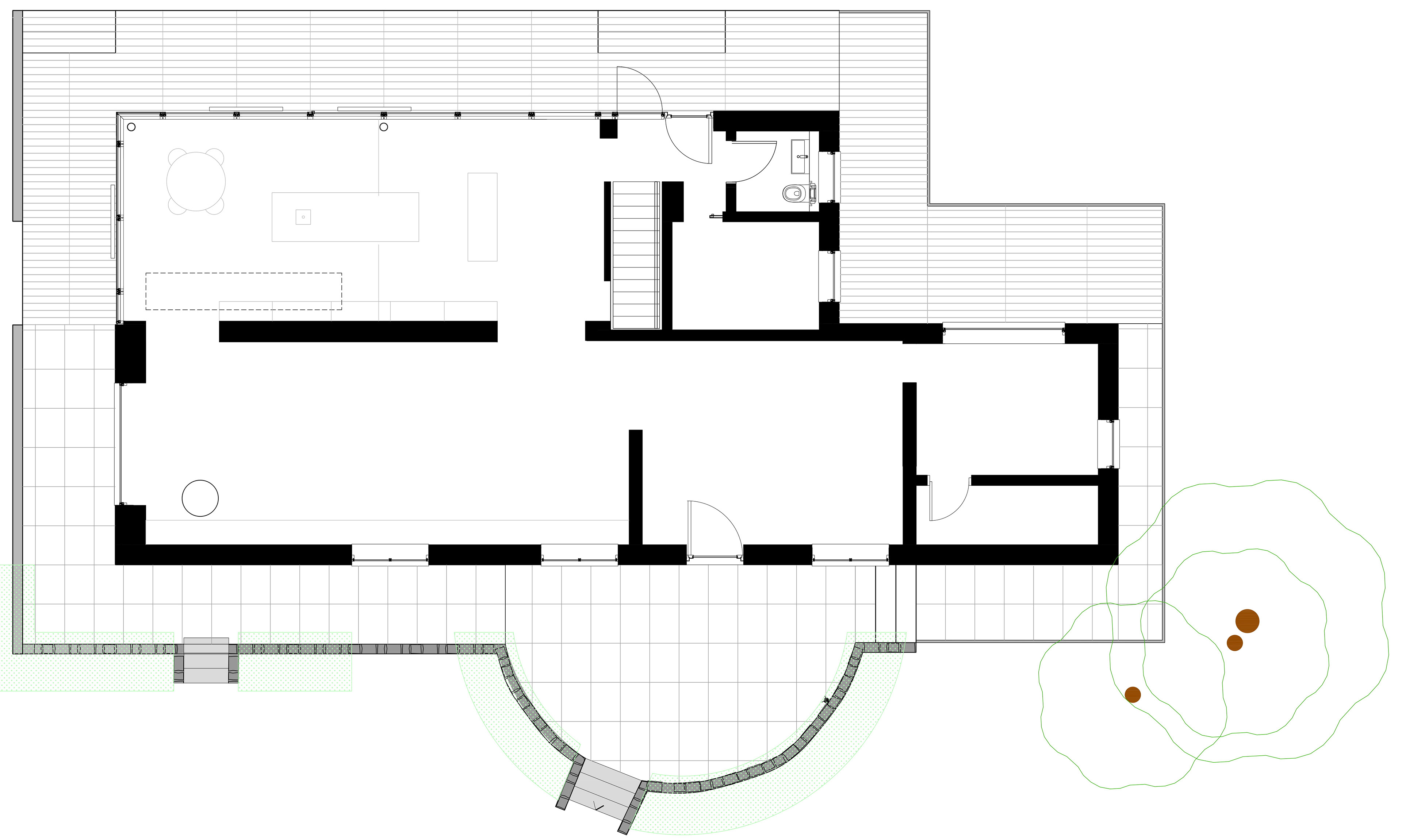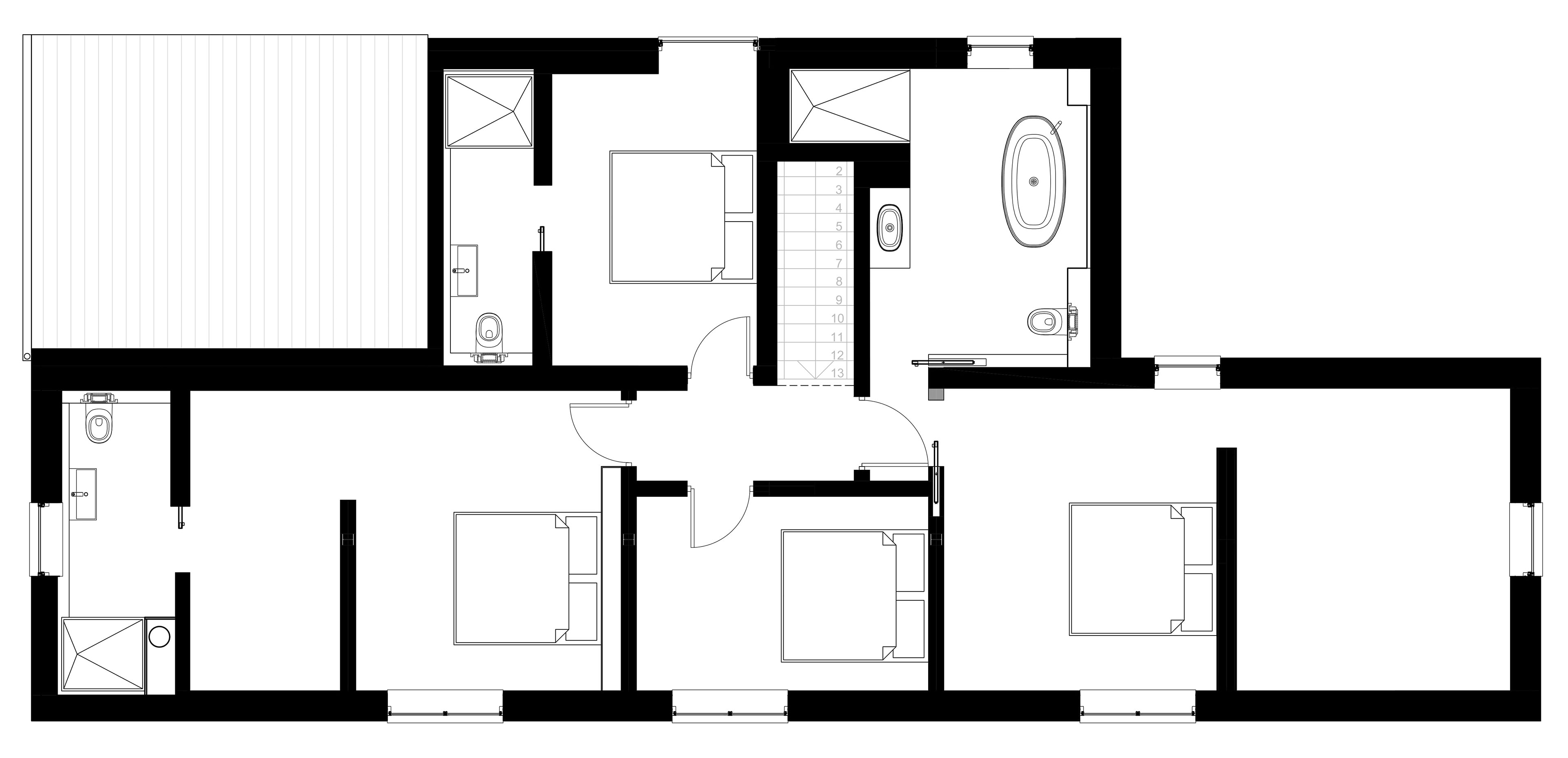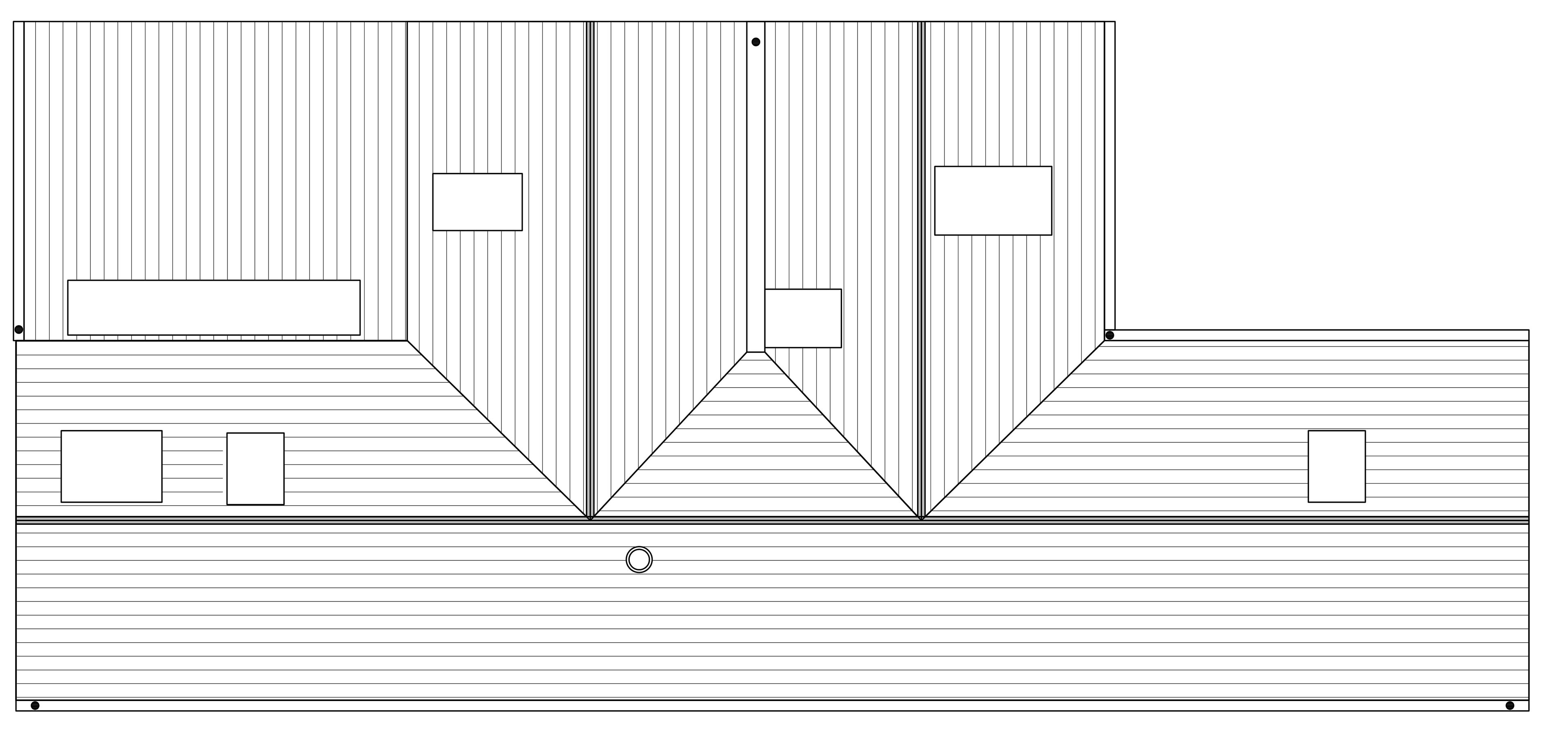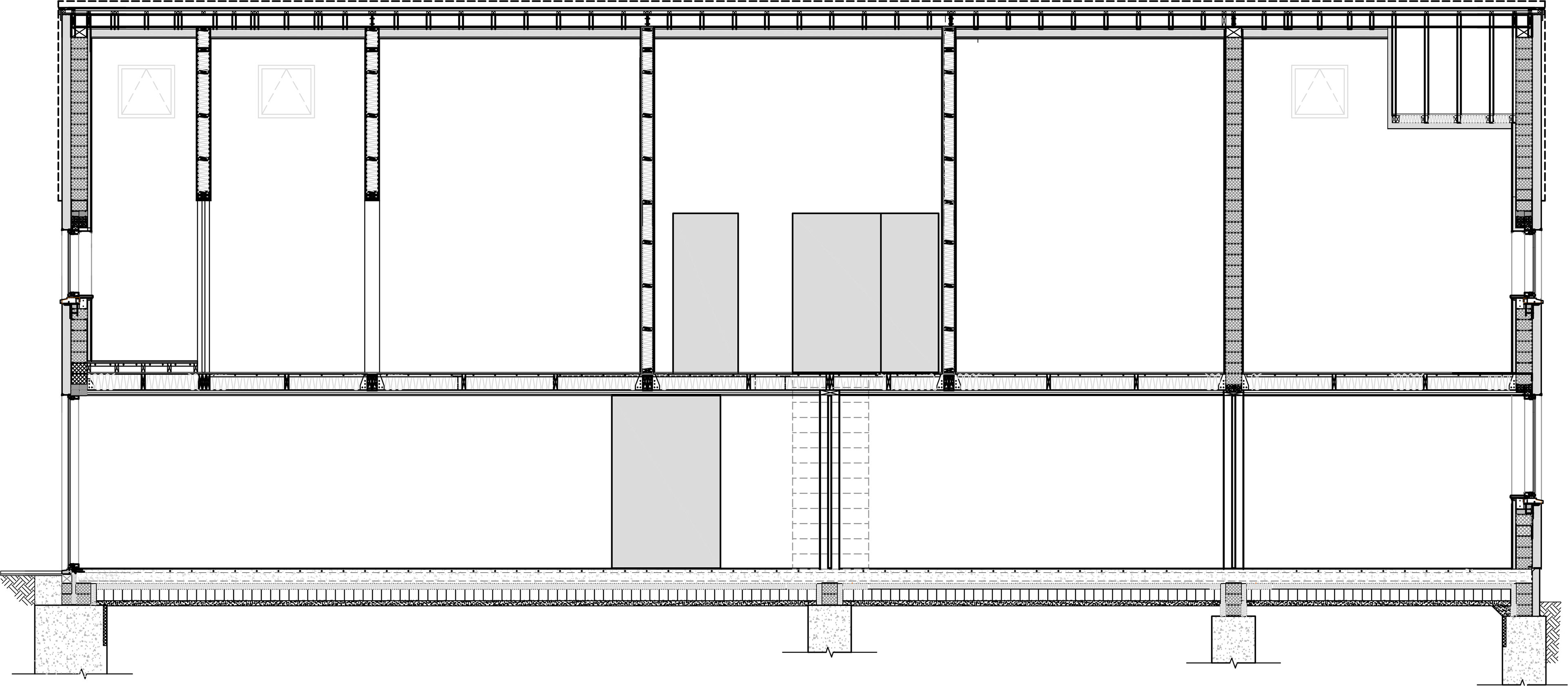 Upon entry to the house the compressed space opens up into the Kitchen area volume. A glazed operable wall to the North and West elevation opens onto a wraparound veranda facing the lake. Carefully positioned window and roof lights maximise daylight within the interior creating picture frame views across the countryside. The first floor of the house is double volume throughout with the open pitched roof void space brought into each room. The form is purposefully simple. Finished in white textured render with large glazed windows having pitched roofs of graded welsh slate. Quietly detailed to deliver an uncompromisingly modern house within a traditional silhouette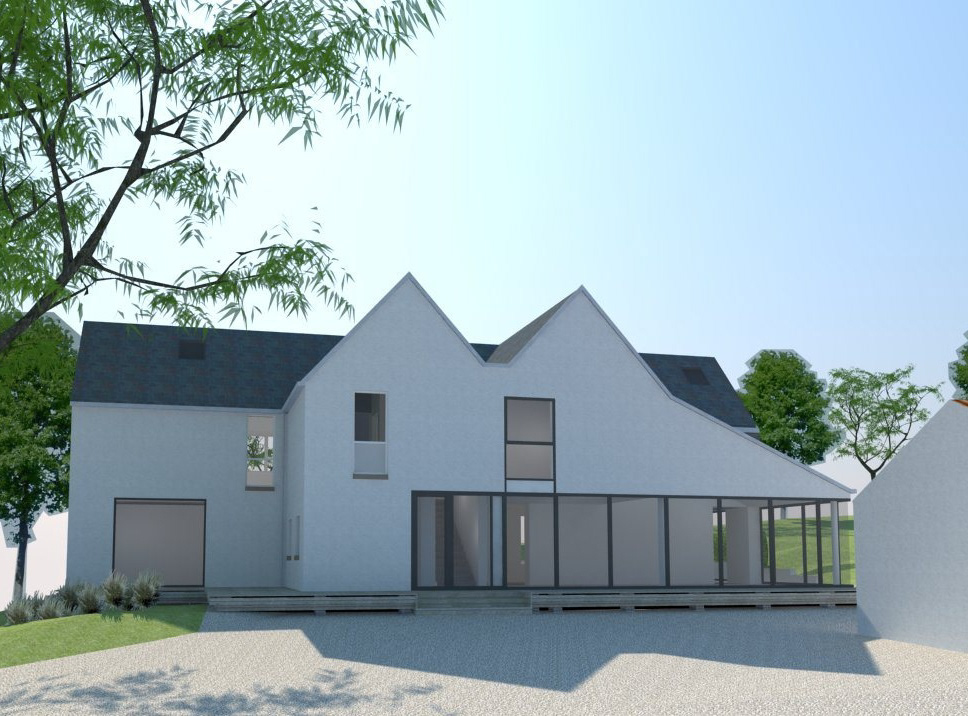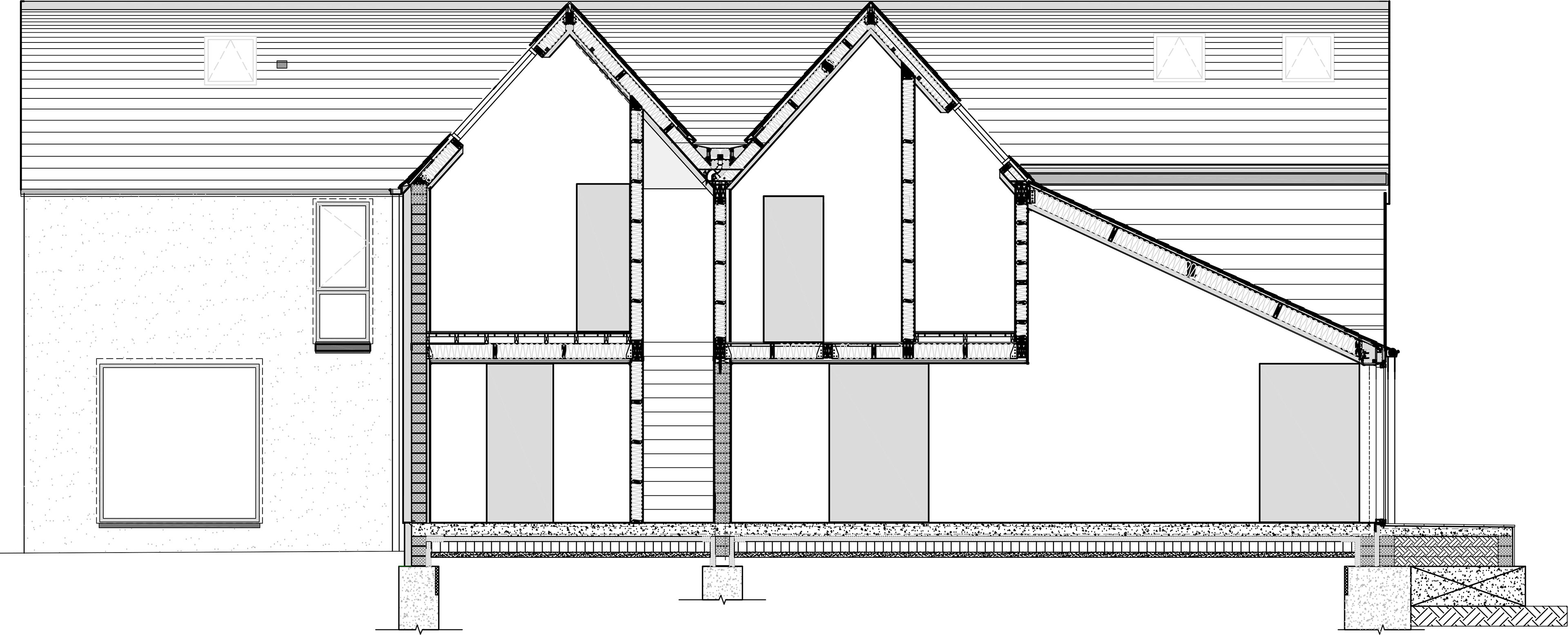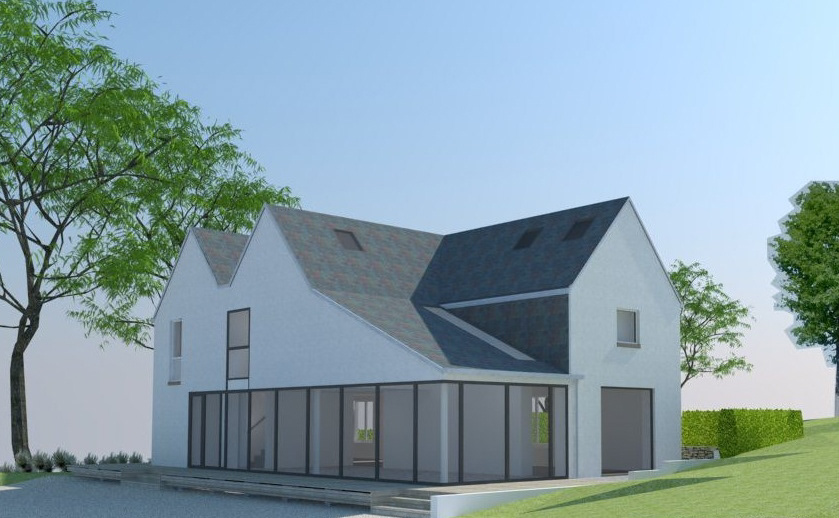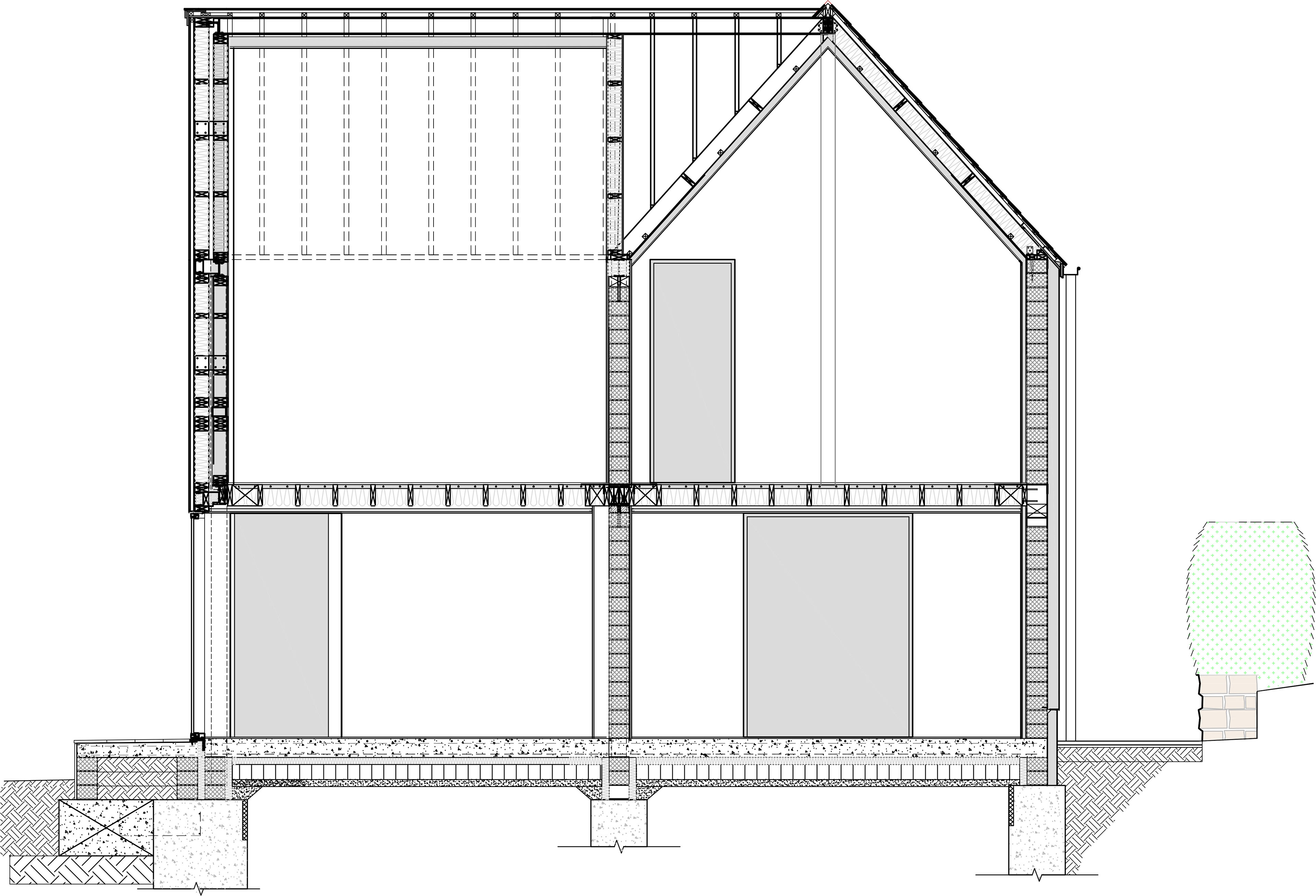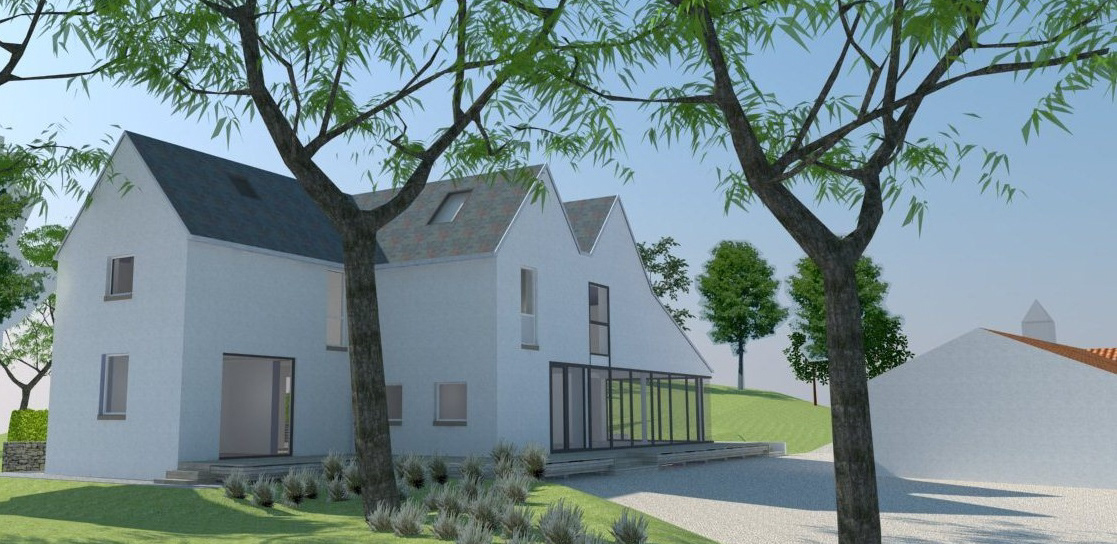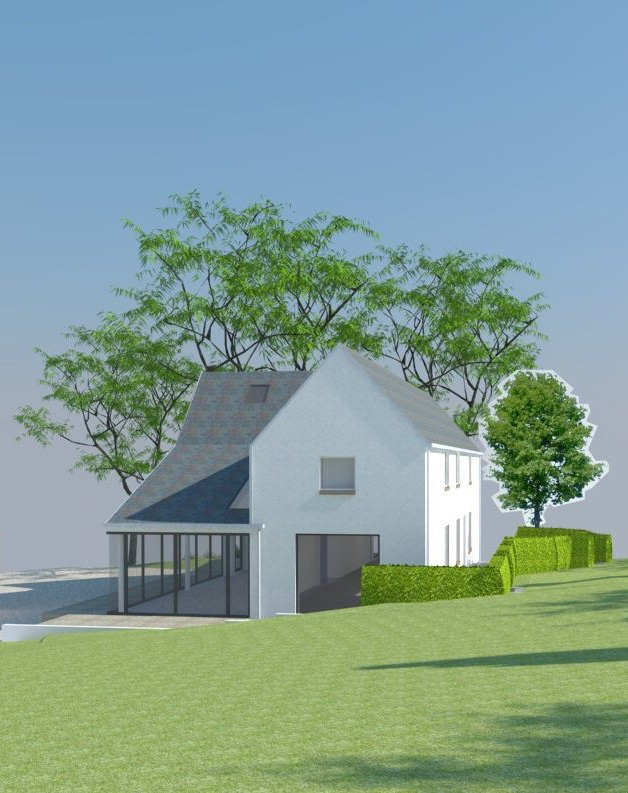 The project received a full plans planning approval and full building regulations plans approval delivered through a highly detailed exhaustive application process.